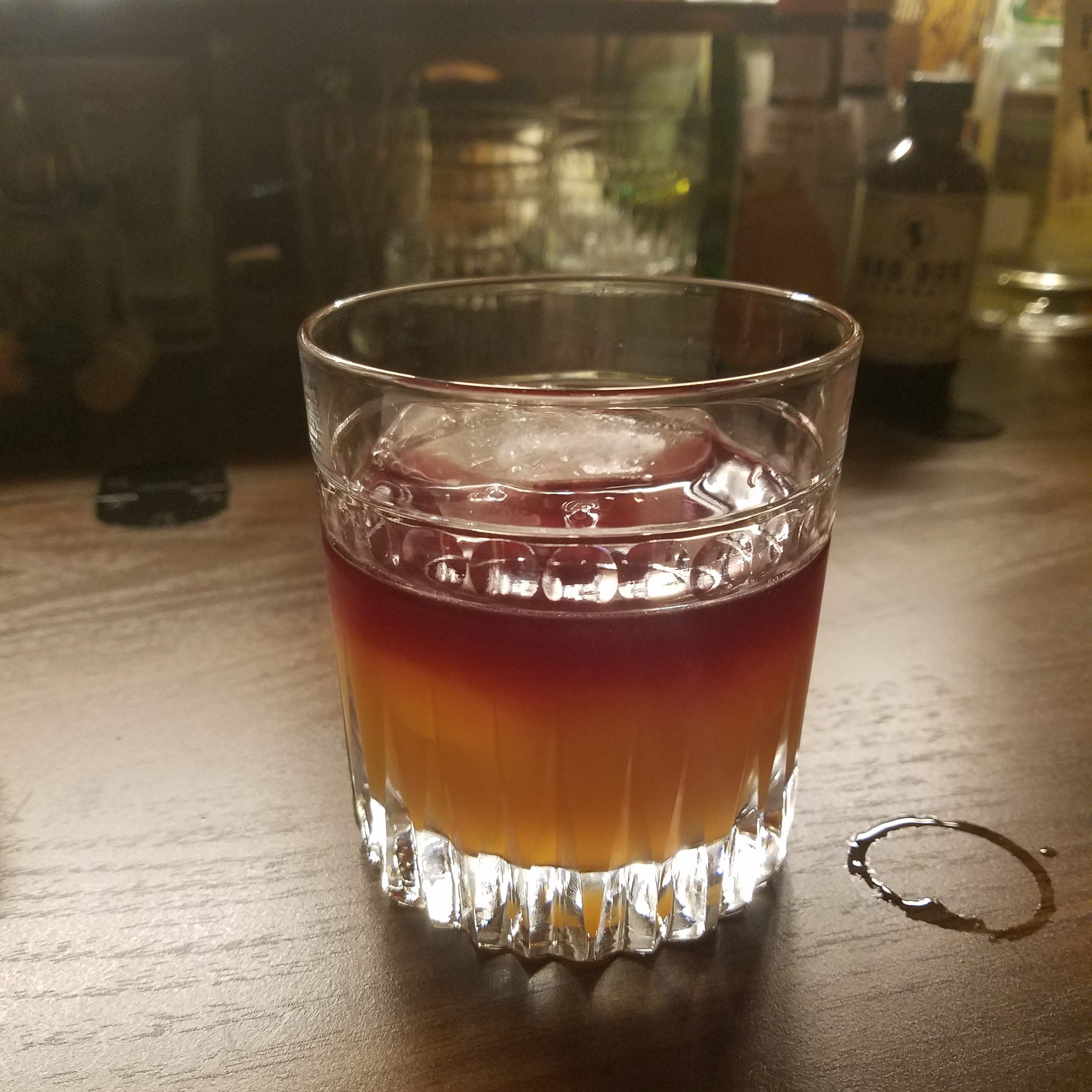 Last Christmas, I made a bar for Tim as his gift. One that we could tuck away when not in use and with enough storage to hold both alcohol and glassware. We don't drink a lot, but we do enjoy an occasional beverage and can appreciate a good glass of whiskey (* Shout out to our favorite, Woodinville Whiskey! *). Since we're on the topic, here is a peek at the bar!
Over the past month, I've decided it's time I finally learn how to make something besides an Old Fashioned. Last night I tried a "New York Sour" and I liked it enough to want to pass it along to you. It combines two of my favorite things: Bourbon and Red Wine. The wine softens the "sour" taste of a traditional sour.
New York Sour
Serves 1
Ingredients
2-ounces rye or bourbon
1-ounce lemon juice
1-ounce simple syrup
1/4-ounce red wine (I used Syrah, but others say to use something fruity such as Shiraz or Malbec)
Mixing
Add whiskey, lemon juice, and simple syrup to a cocktail shaker. Add ice and shake until chilled.
Strain over ice into a rocks glass. Gently drizzle red wine over the back of a spoon to create a float atop the cocktail.
Wa-La! Enjoy!
Related posts
About Me
I'm Liz Filion – I believe in chasing life outdoors by land & water. I'm a recent transplant to sunny Arizona all the way from the state of Washington. Wherever life takes me, my heart will always be anchored in the evergreens of the pacific northwest. I'm a runner, standup paddleboarder, and avid believer in seeking out adventure.
Learn more