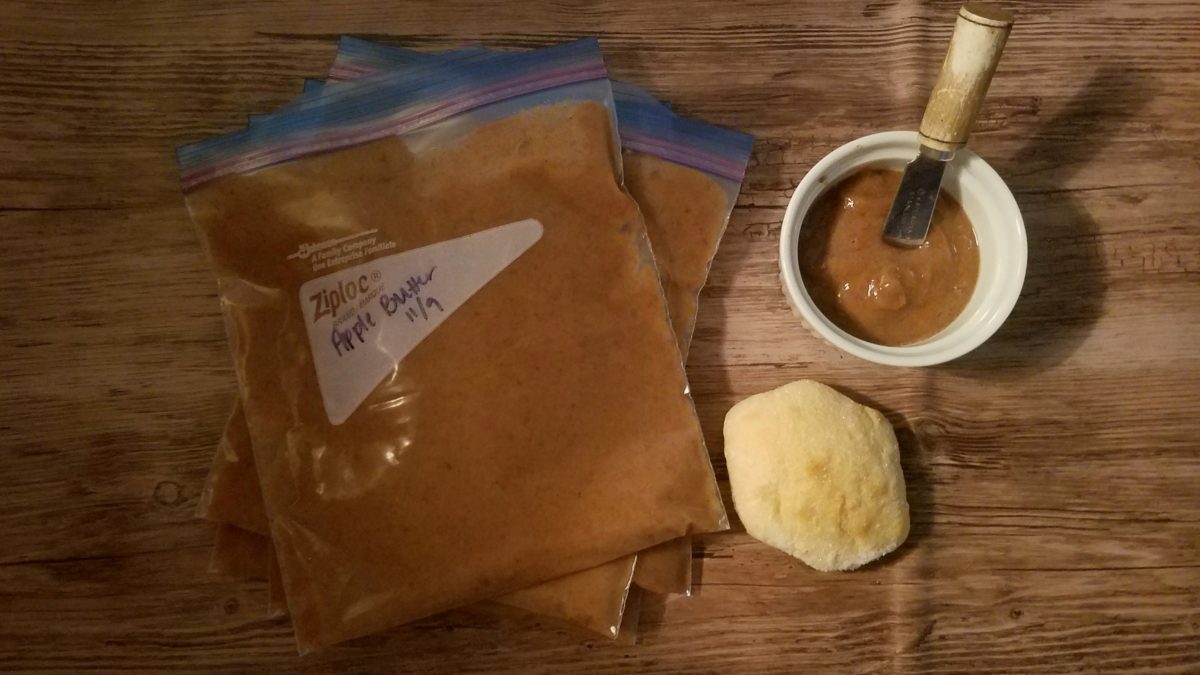 It's hard to find any apple butter, let alone good apple butter in the grocery store these days! Making apple butter is a great way to preserve apples if you got carried away at the U-Pick Apple farm this month. Apple butter is delicious on toast, pancakes, french toast, and if you eat like my husband, on a peanut butter and jelly sandwich.
This Slow Cooker Apple Butter recipe is easy! You'll have to do a little work up front, but then you can sit back and enjoy the smells of baked apple and cinnamon.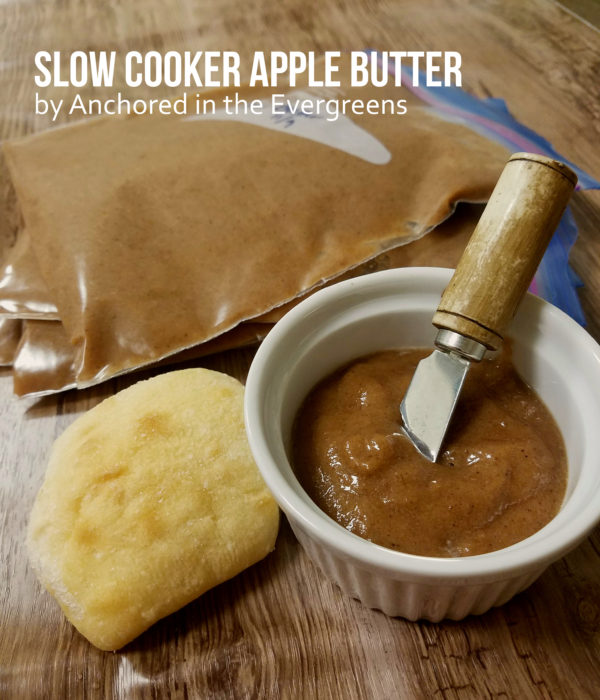 Slow Cooker Apple Butter
Makes 5 half-pints 
Ingredients
12 medium (14 cups) apples peeled, cored, and sliced – suggestions are Golden Delicious or McIntosh
2 cups sugar
1/2 tsp. ground cinnamon
1 1/2 tsp. ground cloves
1/2 tsp. ground nutmeg
1/4 tsp. salt
Instructions
Place apples in a 5-6 quart slow cooker. Stir in sugar, cinnamon, cloves, nutmeg, and salt. 
Cover and cook on high for 4 hours. Stir
Uncover and cook on high for 2-2.5 hours or until apples are very tender and most of the liquid has evaporated.
Cool mixture for 1 hour OR store in fridge overnight.
Process in a blender or with an immersion blender.
Storing
Store in freezer friendly containers, freeze, and store for up to 1 year! Store in fridge for 1 week… but it won't likely last that long.
Related posts
About Me
I'm Liz Filion – I believe in chasing life outdoors by land & water. I'm a recent transplant to sunny Arizona all the way from the state of Washington. Wherever life takes me, my heart will always be anchored in the evergreens of the pacific northwest. I'm a runner, standup paddleboarder, and avid believer in seeking out adventure.
Learn more