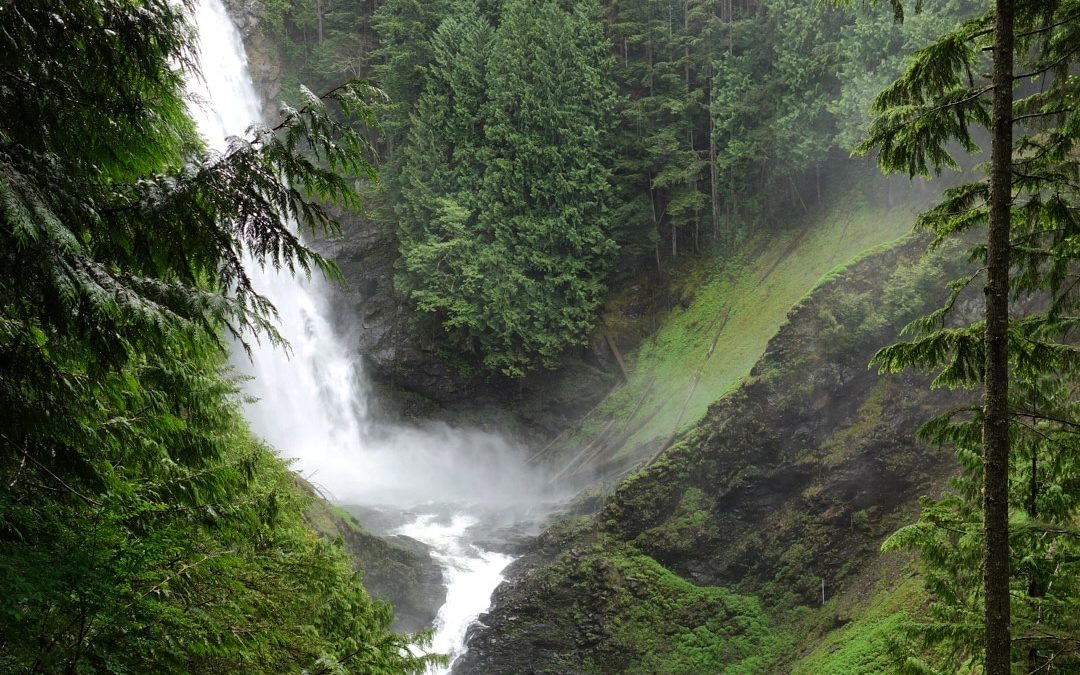 Distance: 6+ Miles (out and back)
Elevation Gain: 1,887 ft (per starve)
Time: 2:50:00 hours (leisure pace)
Location: Central Cascades (near Gold Bar)
Trail Status: well maintained
Difficulty: Moderate (due to the elevation gain and high steps in the last mile)
Quick Trail Report:
One of my hiking books recommended this hike, and I figured I would give it a shot! I got a later start than anticipated (9:30 am), so I was expecting the trailhead being busy and on the potential of not finding a parking spot. However, I was one of the first few people in the parking lot! Maybe it was the weather (it was overcast and rainy). There was a large parking lot with real bathrooms and a park ranger.
Overall, the hike was beautiful! The initial trail signs aren't super clear (i.e. are you headed to lower, mid, upper falls, lake), so I've noted some basic trail directions below.
The trail was green with signs of life (flowers, berries, birds, and bugs). There was always the sound of rushing water, which I found relaxing! There is a lower trail (Woody Trail) and upper trail (Railroad Grade). The Woody Trail is the most direct path to the falls, but some cut-throughs attach both trails so you could go out and back in different directions. I went out on the Railroad Grade (by accident) and cut back on the Woody Trail. Round trip was 6.4 miles.
The middle falls were my favorite – they were the biggest and the mist coming off the sides of the rocks was pretty. I would hike this trail again!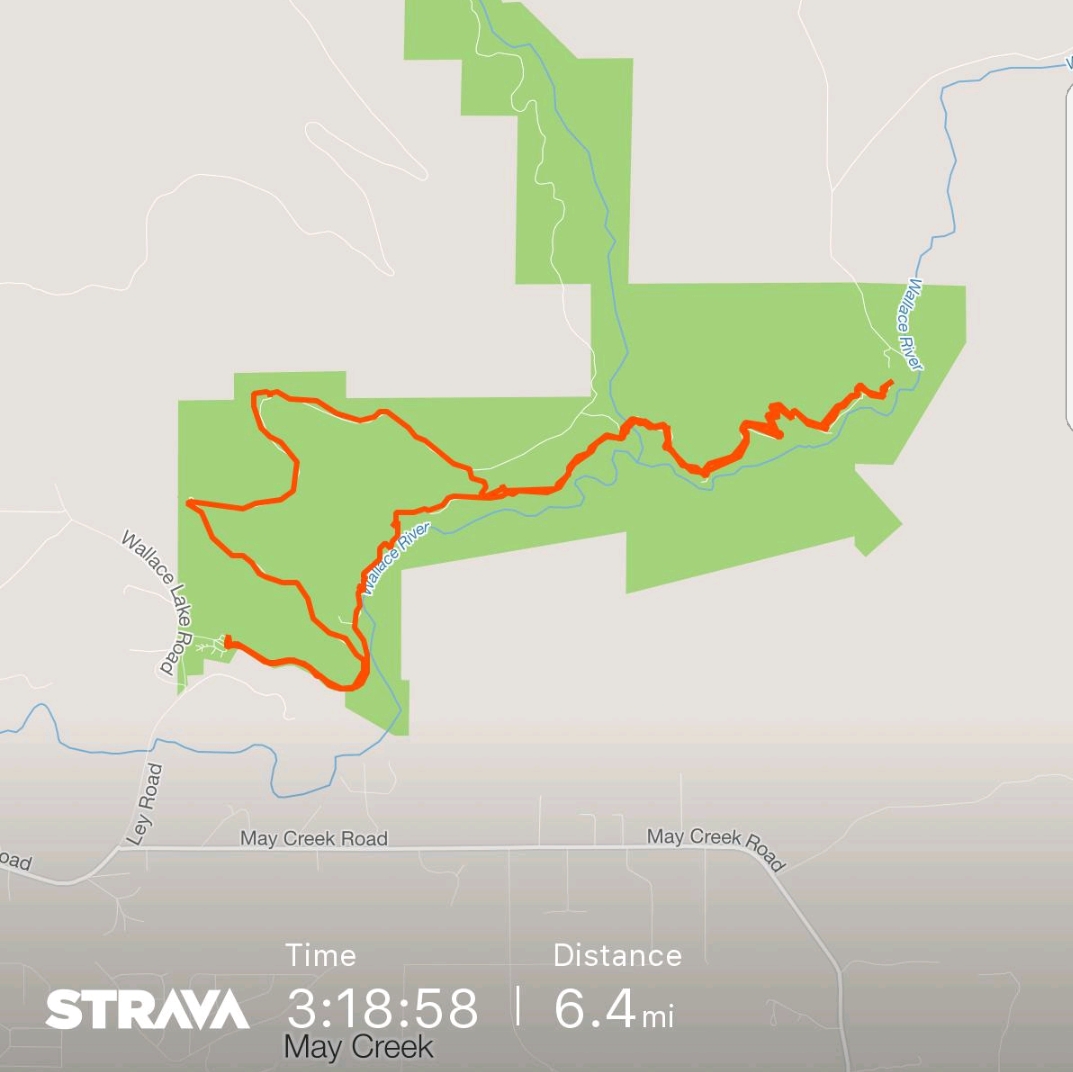 Directions:
0.0 Trailhead at restroom
1.0 Woody Trail at Junction
1.8 Lower Wallace Falls
2.1 Middle Wallace Falls
2.6 Skykomish River Valley Overlook
3.0 Upper Wallace Falls Viewpoint
Turn around… 
Related posts
About Me
I'm Liz Filion – I believe in chasing life outdoors by land & water. I'm a recent transplant to sunny Arizona all the way from the state of Washington. Wherever life takes me, my heart will always be anchored in the evergreens of the pacific northwest. I'm a runner, standup paddleboarder, and avid believer in seeking out adventure.
Learn more