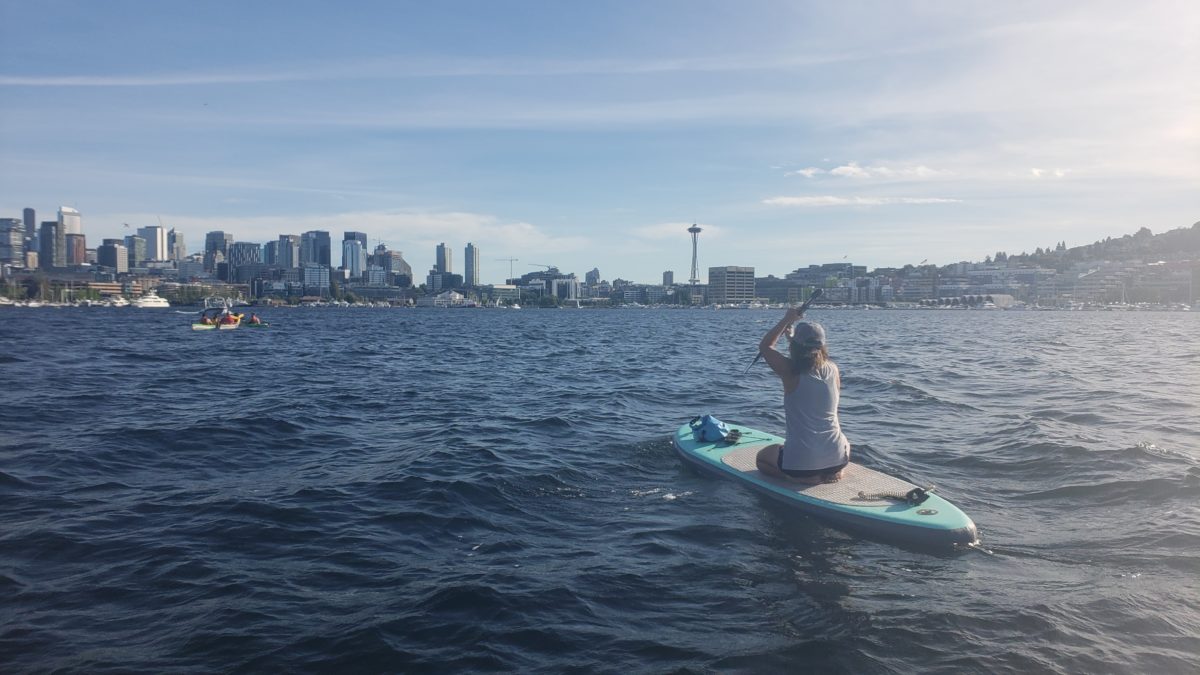 Details
Distance: Varies
Time Estimate: Varies
Skill Level: Beginner to Intermediate, depending on wind/boat traffic
Water Type: Lake
Directions: Lynn Street Mini Park – 2291 Fairview Ave E, Seattle, WA 98102
Fees: None
Overview
Lynn Street Mini Park is located on the east side of South Lake Union. It's a tiny little waterfront park with a small dock area and views of Queen Anne Hill and Westlake Avenue. The park is frequented by people walking and playing with their dogs in the evening. 
Parking around most drop-in spots in South Lake Union can get kind of hectic. But given that this little park is tucked away, parking here isn't unreasonable!  There is a small mini-mart (sticking with the mini theme…) across the park if you want to pick up any pre-paddle snacks or drinks.
You'll need to walk down a few steps to drop into the water.  To the left of the drop-in spot are rows of houseboats. Once you paddle further from the shore, you'll have views of downtown Seattle and the space needle. There are several cool little spots on this side of the lake that allow you to paddle around some really big boats. 
The water can get pretty wavy – whether it be the wind or boat traffic.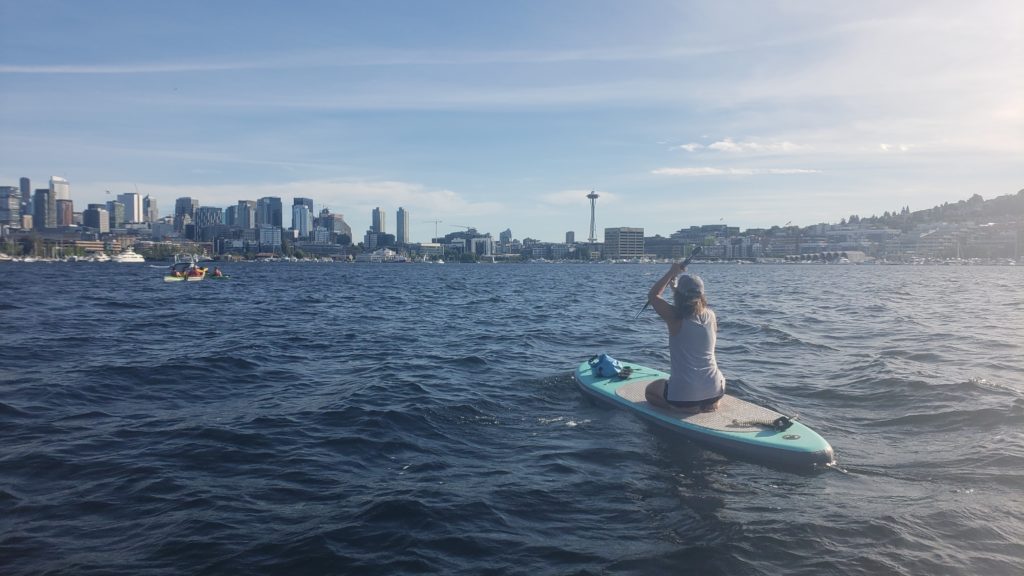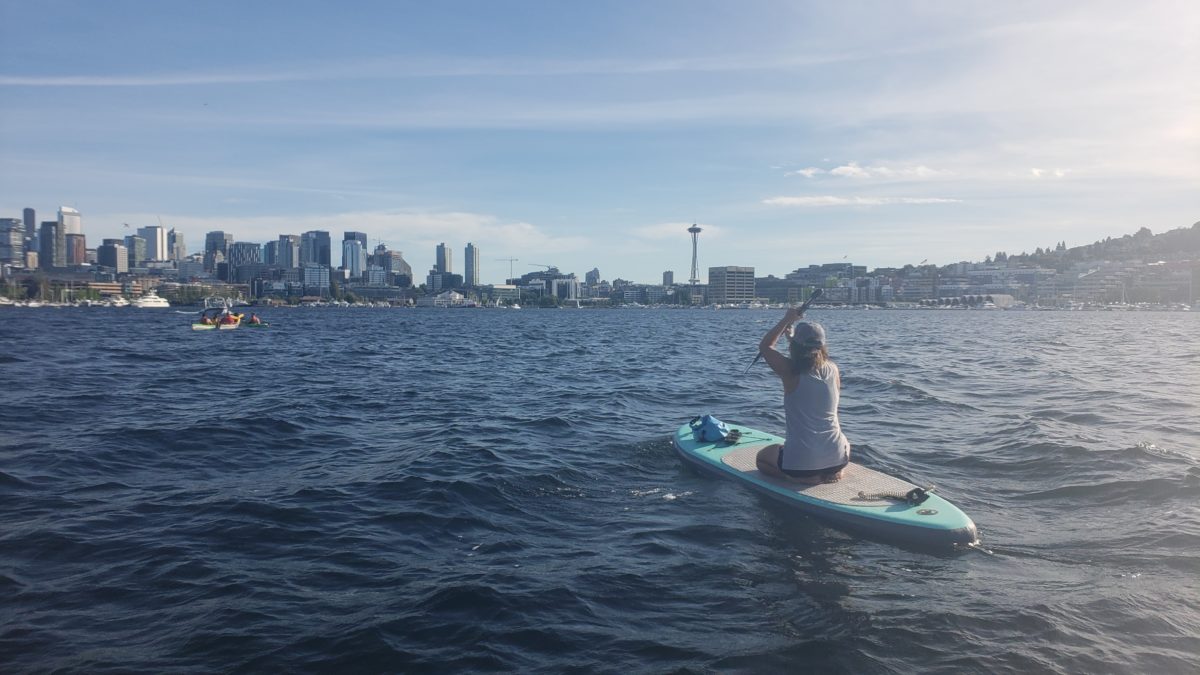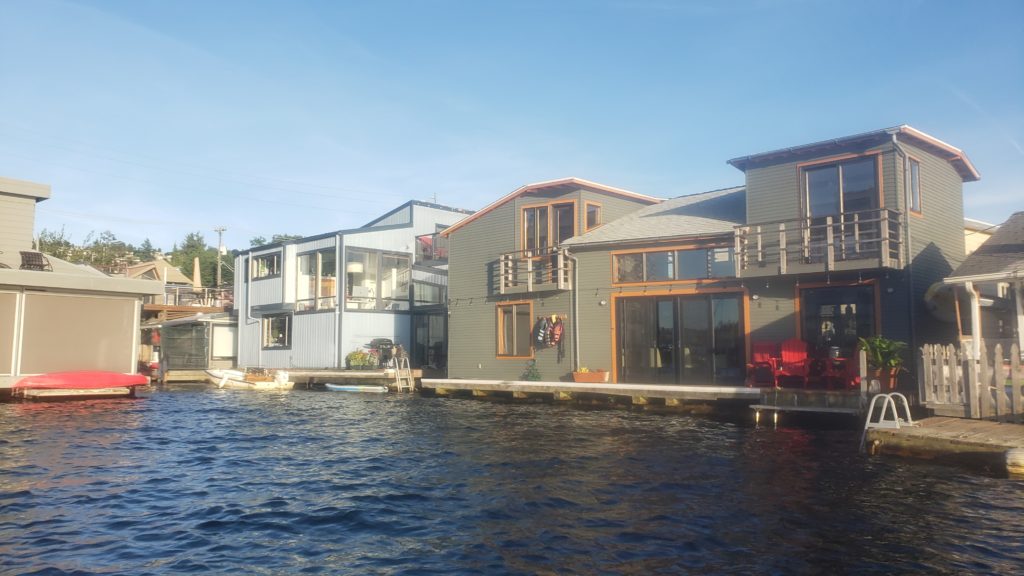 Related posts
About Me
I'm Liz Filion – I believe in chasing life outdoors by land & water. I'm a recent transplant to sunny Arizona all the way from the state of Washington. Wherever life takes me, my heart will always be anchored in the evergreens of the pacific northwest. I'm a runner, standup paddleboarder, and avid believer in seeking out adventure.
Learn more