Healthy Snack: Cinnamon Apple Chips
I have a few new year resolutions this year that involve being more sustainable and snacking healthier. To get there, I am trying to make more of my own snacks! There is so much waste involved in purchasing packed snacks such as crackers, chips, cookies, etc. Not to mention, that these snacks are typically not that healthy.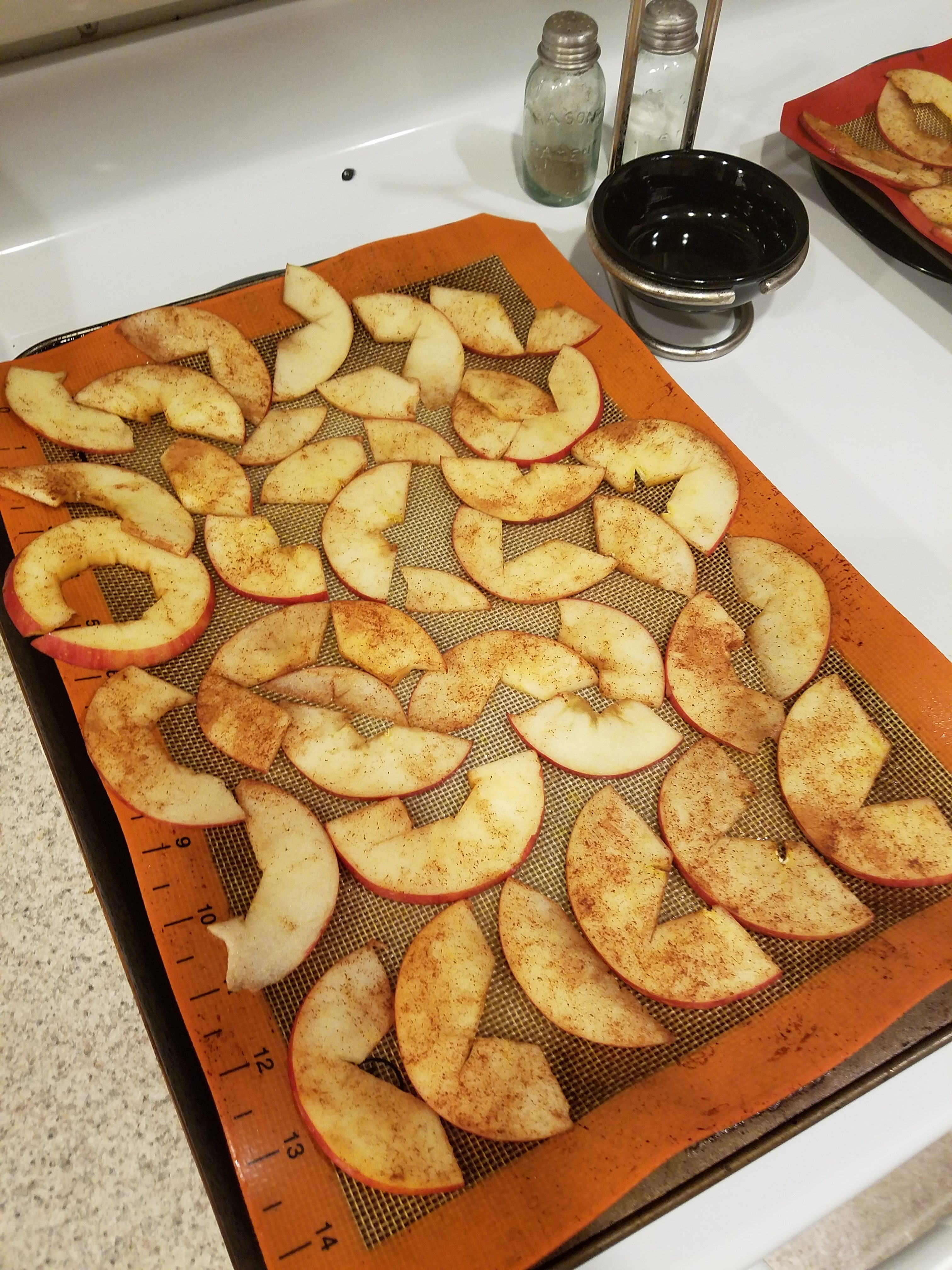 Now for those craving something sweet, I found these Cinnamon Apple Chips to be a great option!
Cinnamon Apple Chips
Prep time: 15 minutes
Cook time: 30 minutes
Serves: 2 people for snacks over the course of 5 days (but really up to your sweet tooth)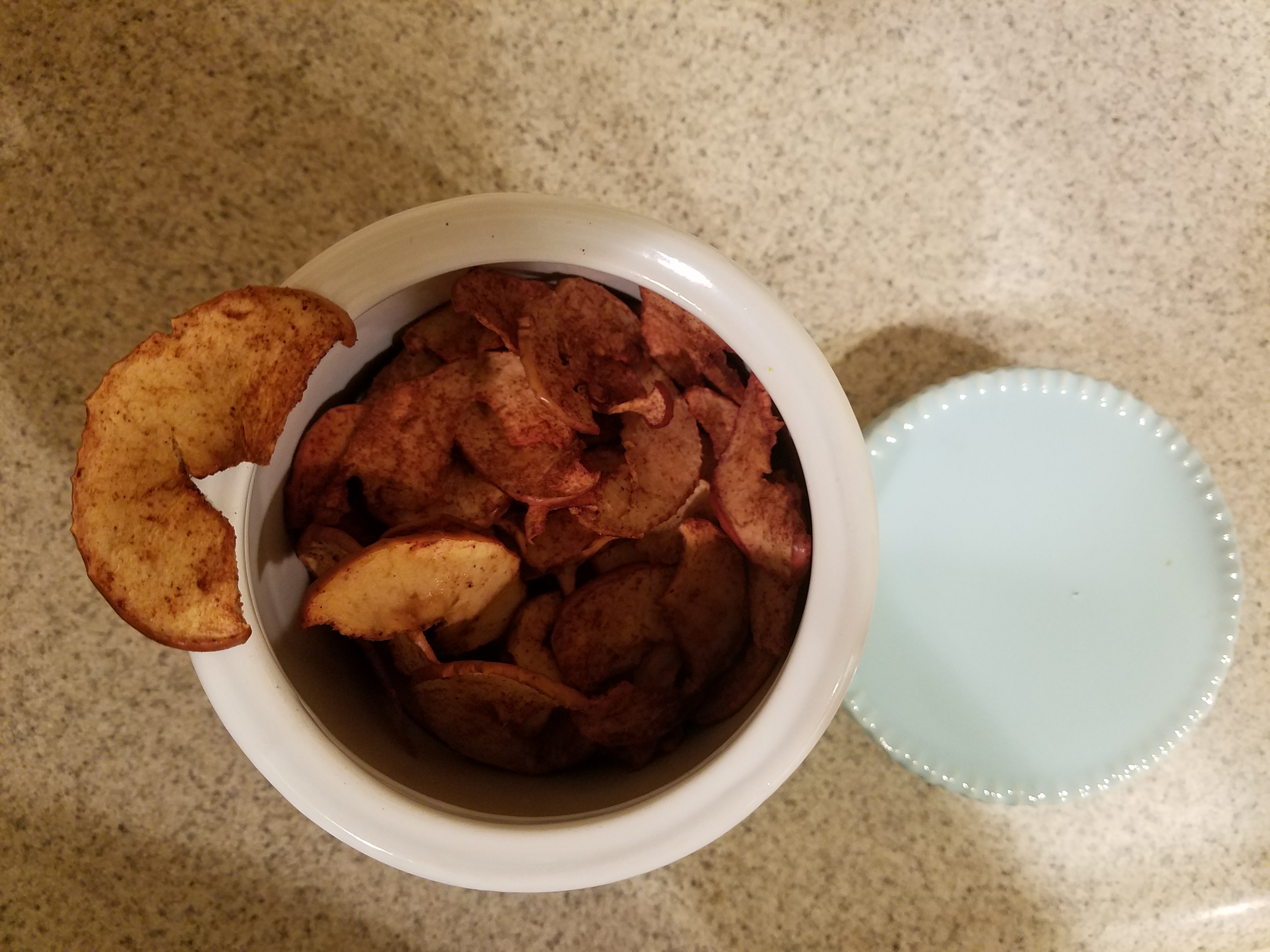 Ingredients
4 Apples (I picked a crisp apple)
1-2 tsp Ground Cinnamon
1-2 tsp granulated Sugar
Cooking Spray
Instructions
Preheat oven to 200F.
Core and slice the apples about 1/8" thick. Add the sliced apples to a large bowl and coat with the cinnamon and sugar.
Spray a baking sheet with cooking spray and line the apples flat on the pan so that there is no overlap. You may need to use 2-3 pans.
Bake around 3 hours until the chips are dry yet still soft. Since I put three pans in the oven, I needed to take the bottom pan out and allow the other pan to cook a little longer. Allow to cool completely.
Store in an airtight container up to 5 days.