Costume How To: Black Widow in The Avengers
[vc_row][vc_column][vc_single_image image="2713″ img_size="full"][vc_column_text]I wish I had more occasions to dress-up in a costume! I love selecting a costume, pulling all the pieces together, and finishing with the details to create a look similar to who I'm replicating! This Halloween, I dressed up as Black Widow (Natasha Romanova) from The Avengers![/vc_column_text][vc_single_image image="2732″ img_size="full"][vc_column_text]I'm going to share how I created this look and include links to retailers so you can replicate the look! Please feel free to comment if you have any questions![/vc_column_text][vc_media_grid grid_id="vc_gid:1509320068455-6c27c6c0-0082-6″ include="2708,2709,2710″][vc_column_text]
Costume How To: The Avengers Black Widow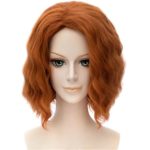 I purchased this wig. But I'll be honest – I wouldn't repurchase it. To make the hair look more realistic, I had to make a lot of changes to it. I.e., creating a part, plucking from part to make it look real, combing out knots, creating curls, using powder to make it less shiny, and cutting two inches off. If you're willing to do some wig rescuing and wanting to save a little money, this could work for you!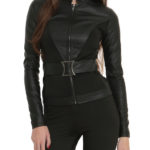 I was so excited to find this black faux leather jacket at Hot Topic! This jacket is even made by Marvel. I spent a ton of time trying to find a similar top. I lucked out and bought this on sale for $40. The description says Juniors, but I found it fit the same as women's clothing. I normally wear a medium/small in jackets, and I wore a medium in this jacket.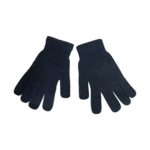 I didn't want to spend much money on gloves I was going to cut… so I went the cheap route and bought cotton gloves at Value Village for $.99 and cut the fingers off. You could do the same with a pair of leather gloves, though!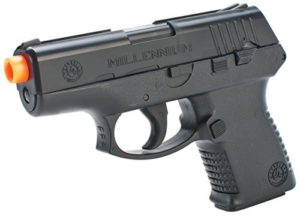 These airsoft guns were cheaper than buying a toy gun that looked someone realistic! So I purchased two of these – they worked perfectly!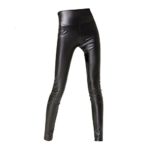 I'm in love with these pleather pants. They fit really well and were really comfortable! I love the wide waistband. I did go up a size after reading the reviews.
Gun Holsters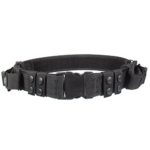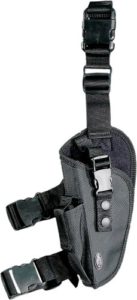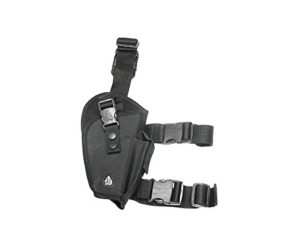 I couldn't find this as one piece, so I purchased the tactical belt, a left-handed leg holster, and a right-handed leg holster. The parts all worked well together!
I just wore a pair of leather wedged boots that I already had.  Something like this would work! Personally, I would just look for a leather wedged boot in a matte black.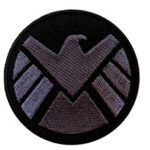 You can't forget the S.H.I.E.L.D Patch! I taped this onto my shoulder for the night – as I have a feeling I'll wear the jacket on a regular basis![/vc_column_text][vc_column_text]Like This Post? Don't forget to save on Pinterest![/vc_column_text][vc_single_image image="2752″ img_size="large"][/vc_column][/vc_row]