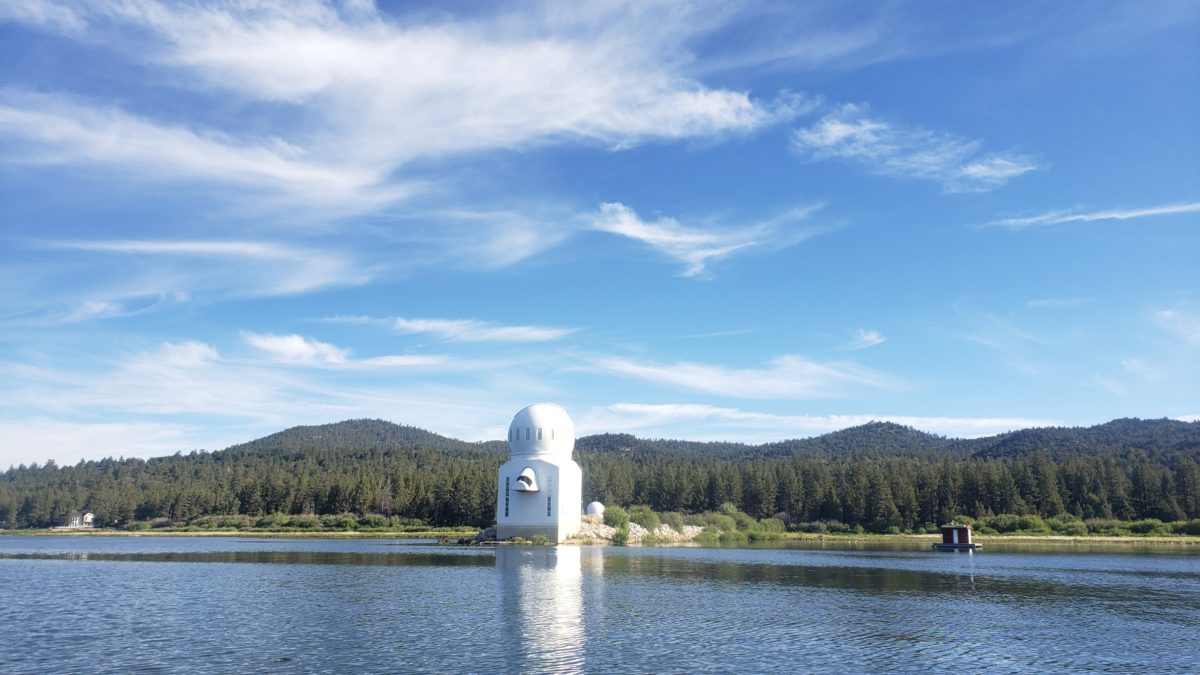 Details
Distance: 2 miles
Time Estimate: Varies; 40 minutes for me
Skill Level: Beginner
Water Type: Lake
Directions: Big Bear Marina
Fees: None, with no time limits
Overview
On my last day of vacation, I paddled across the lake from Big Bear Marina to see the Observatory. The Big Bear Solar Observatory (BBSO) features the most powerful solar telescope in the world, which has no obscuration in the optical train. The telescopes and instruments at the observatory are designed and employed specifically for studying the activities and phenomena of the Sun.
I would recommend getting up early and doing this paddle (around 7am) to avoid boat traffic and wind. You are paddling across the lake and boats are not limited to speed in the center of the lake. 
Technically you are only supposed to launch from Big Bear Marina if you're renting a board from them, but there is plenty of shore around the Marina with a gradual decline into the water that is great for launching! Parking at the Marina is free.
From the Marina, head straight across the water to the large white building. If you start early, the water should be fairly calm. There was a bit of wind on the northern section of the lake near the observatory, but nothing unbearable early on. 
Here are 7 Things to Know About Paddling on Big Bear Lake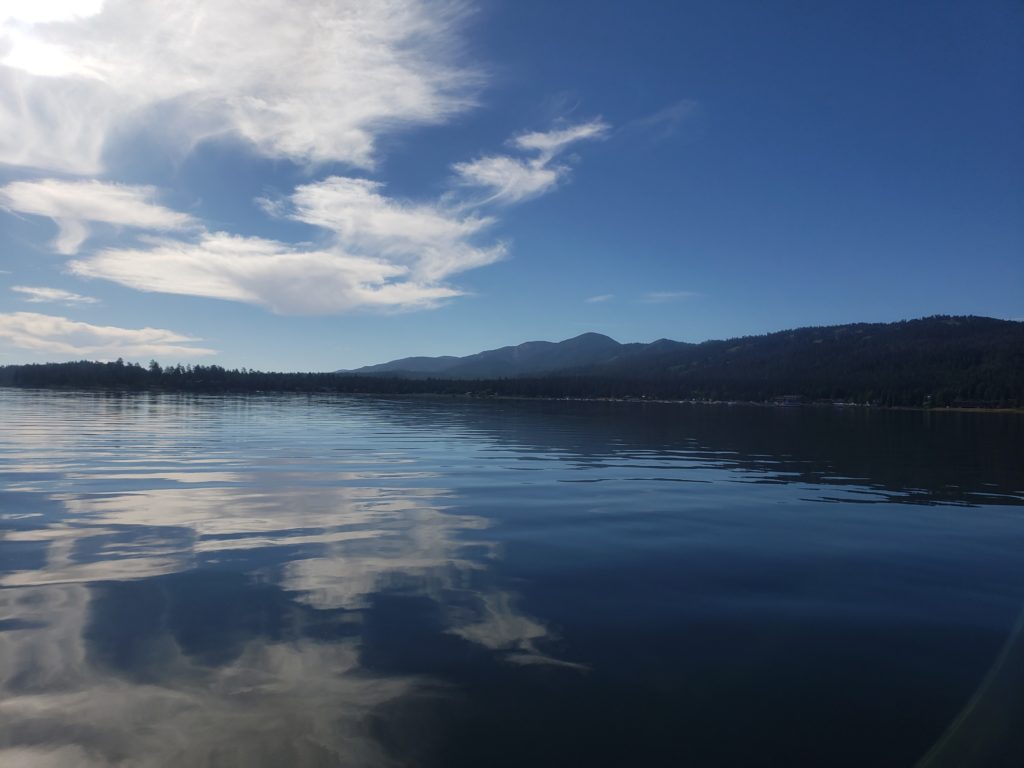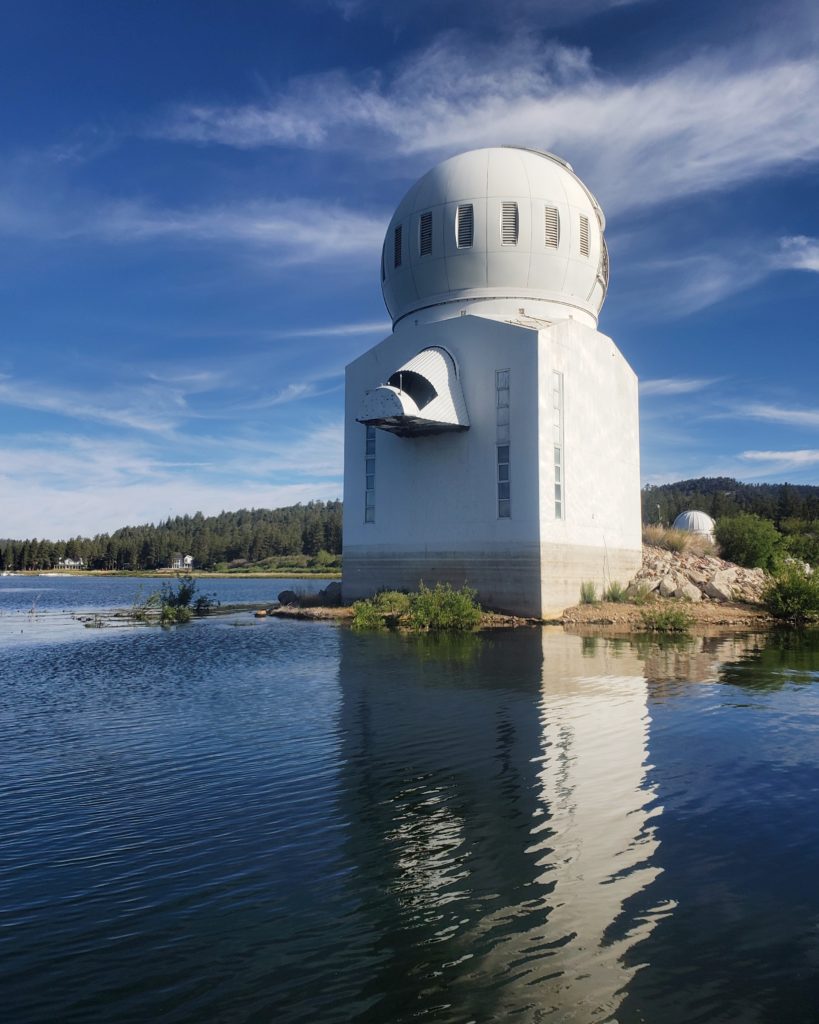 Related posts
About Me
I'm Liz Filion – I believe in chasing life outdoors by land & water. I'm a recent transplant to sunny Arizona all the way from the state of Washington. Wherever life takes me, my heart will always be anchored in the evergreens of the pacific northwest. I'm a runner, standup paddleboarder, and avid believer in seeking out adventure.
Learn more