Paddle Boarding from Big Bear Marina (West) at Big Bear Lake, CA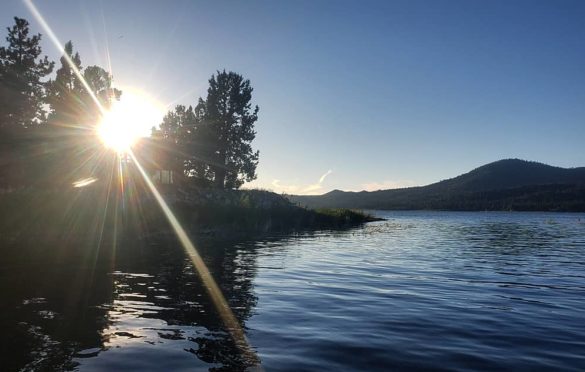 Details
Distance: Varies
Time Estimate: Varies
Skill Level: Beginner
Water Type: Lake
Directions: Big Bear Marina
Fees: None, with no time limits
Overview
Technically you are only supposed to launch from Big Bear Marina if you're renting a board from them, but there is plenty of shore around the Marina with a gradual decline into the water that is great for launching! Parking at the Marina is free.
From Big Bear Marina, I enjoyed an evening sunset paddle. You are technically not supposed to be on the water past sunset, so if you plan a trip like this, make sure to know what time sunset is so you're back to shore in time!
I headed west from the Marina, where fish were jumping out of the water all around me. The areas near shore are fairly marshy with plenty of house shopping views (a girl can dream). The waters were fairly still and I was able to sit quite comfortably without having to worry about the winds carrying me in one direction or another. If one wanted to, they could paddle all the way to Boulder Bay and back from here, continuing west.
Here are 7 Things to Know About Paddling on Big Bear Lake