Upcoming: #SeattleBurgerMonth 2017
Ummm…. did someone say burger month? Yup! February is Burger Month and I am so excited (so what if I run so I can enjoy as many burgers as I want).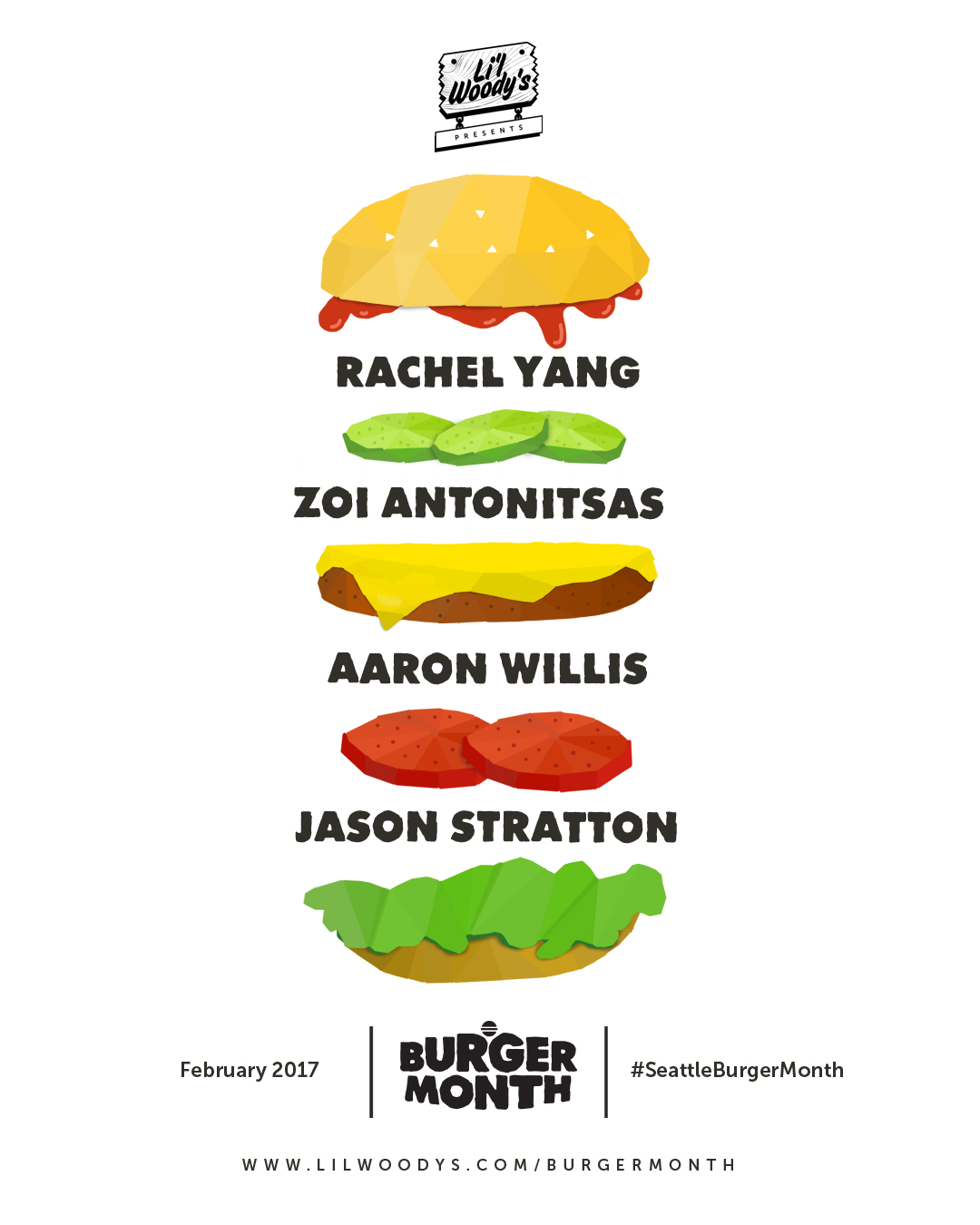 4 Burgers and 4 Chefs and it all starts Tuesday, January 31, 2017. Through February, all Lil'l Woody's restaurants will be featuring a weekly burger from 4 chefs. If you fill out a stamp card that you can pickup from any of their locations, you receive a limited-edition hat.
Burgers are going to include:
Yang's Burger: Relay Burger – Pickled Korean Peppers and Onions, Caramelized Bacon Kimchi Mayo, Butter Lettuce, 1/3lb Painted Hills grass-fed beef
Antonitsas Burger: Ras El Hanout Fried Oyster Roll – Tzatziki, Butter Lettuce, Mint, Sliced Tomato, Pickled Red Onions, Fried Pacific Oysters, Seeded Oyster Roll. A side of West Bay Fries are recommended and available for purchase.
Willis' Burger: Merguez Sausage Burger – Roasted Garlic Chimichurri Aioli, Piperade of Sun dried tomatoes and Piquillo peppers, Arugula, Ciudad in-house spiced Lamb sausage link, 1/3lb Painted Hills grass fed beef
Stratton's Burger: Big Freedia – Fried Cauliflower, Pistachio, Calabrian Chile relish, Feta Cheese, Tahini Mayo, Mint, Cilantro and Dill mixed greens, Baharat-Spiced, 1/3lb Painted Hills grass fed Beef
You can check out more info here!