Photo Story: Mormon Lakeview Trail Day Trip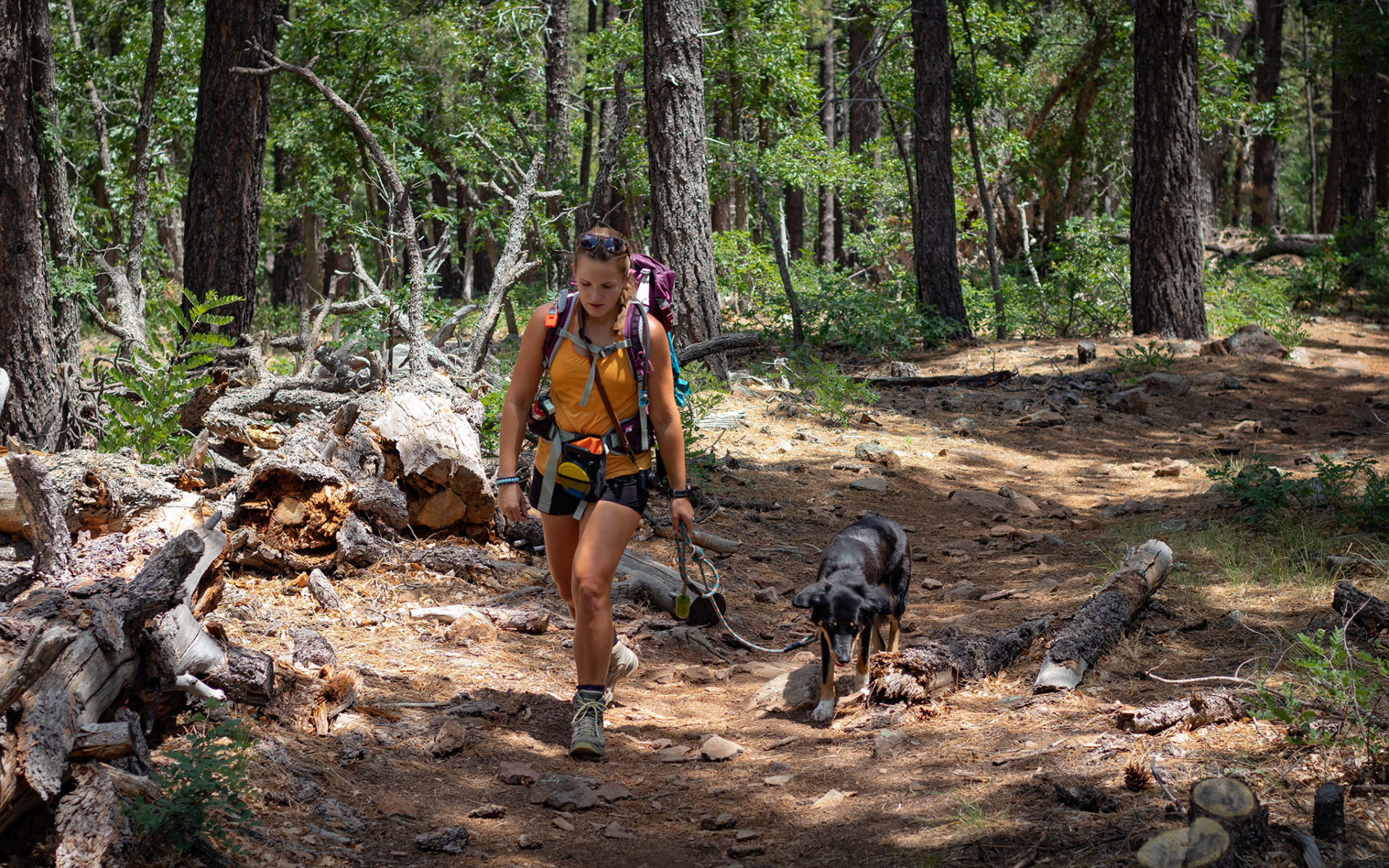 This past weekend Tim and I headed up with the dogs to Mormon Lake, AZ to escape the Phoenix heat! For July, we found 85-degrees and tree coverage, which was lovely.
Mormon Lake is about a three-hour drive from the Phoenix, AZ and 30-minutes from Flagstaff, AZ. It's a fairly shallow lake (average depth of 10ft) that fluctuates seasonally, meaning the surface area can be anywhere from zero (empty) to 12 square miles in a given year. I have yet to find a good resource on the status of the lake, but if I find one, I'll let you know!
We hiked the Mormon Lakeview Trail. While I know others ranked this hike on AllTrails as high, the views were fairly blocked by trees so you can only see parts of the lake area from the top. The water levels in the lake were fairly low (only the very center of the lake has water) so the views are not as exciting at the moment. Still, a nice easy hike to tackle with the pups to escape some of the Phoenix heat! There is even a small cold stream near the start of the trail that we cooled down in on our way back.
Here are some photos from our journey!