Paddle Boarding on Cottage Lake in Woodinville, Washington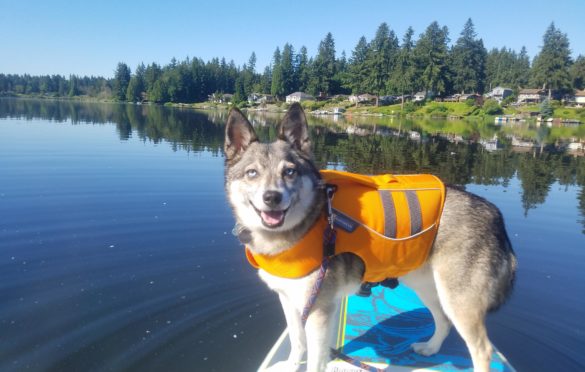 [vc_row][vc_column][vc_column_text]
Details
Distance: ~2.5 miles around the lake twice
Time Estimate: Varies
Skill Level: Beginner
Water Type: Still Lake
Directions: Cottage Lake Park -18831 NE Woodinville Duvall Rd, Woodinville, WA 98077
Fees: None – parking at the park is free
Overview
Cottage Lake is one of my regular SUP spots, given how close it is to where I live! While definitely more of a relaxing, laid back paddle, the lake is convenient for some quick paddle time. Cottage Lake is about four miles east of downtown Woodinville. A county park is located on the north shore of the lake, where you'll drop in. The park is frequented by families, those fishing, and triathletes who use the lake to train. The remainder of the lake shore is surrounded by homes with small docks and wetlands.
There are only a few parking spots directly next to the water's edge, so you can anticipate walking from the back of the park where the larger parking lot is located. No parking permit is required here.
What can you expect when you SUP Cottage Lake? A peaceful, still paddle! No motorized boats are allowed on cottage lake, so if there is anyone on the lake, they will be kayakers, fellow SUP'ers, fishing float tubes, and kids out on floaties. I don't think I've ever spent a day on this lake where I wasn't met with stillness, sunshine, and birds flying in and out of the tall grass along the shores.
The water has very little movement to it, so you can anticipate an easy paddle. Perfect for that morning coffee paddle!
The lake experiences frequent and intense algal blooms in the late summer and early fall, so I recommend checking out Cottage Lake early/mid-summer.[/vc_column_text][/vc_column][/vc_row][vc_row][vc_column][vc_gallery type="image_grid" images="2977,2976,2974,2975,2973″ img_size="full"][/vc_column][/vc_row]