Paddle Boarding on Lake Washington Ship Canal, Seattle, WA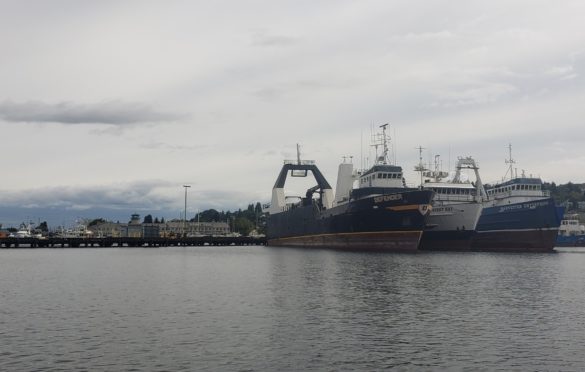 Details
Distance: 6 miles, from Puget Sound to Chittenden Locks, to Lake Union
Time Estimate: Varies
Skill Level: Beginner to Intermediate (depending on wind and ship traffic)
Water Type: River
Fees: None
Directions: Parking/launching options vary depending on if you want to paddle the ship canal start to finish or not. Here are a few options:
Overview
Paddling the Lake Washington Ship Canal is going to offer a really unique Seattle paddling experience under some of the most iconic bridges in Seattle! You can choose to drop in before the Locks (west, in the Puget Sound) or after the Locks (east). Being east of the Locks means that you're paddling in fresh water. I have never gone through the locks myself, so I'm not sure what to anticipate for taking a paddleboard through!
Continuing to paddle east from wherever you choose to drop in at will eventually land you in South Lake Union (with great views of Downtown). You could even continue through under the Montlake Bridge and land in Lake Washington! This isn't before getting a chance to cross under both the Ballard and Fremond Bridges, both iconic to Seattle.
The ship canal can get very busy with large boat traffic (think barges, cruise ships, etc.)! So you should be mindful of staying to the sides of the canal and checking over your shoulder to make sure no large boats are catching you off guard.