Visiting South Lake Union in Seattle, WA – Where to Stay Active, Explore, Eat, and Stay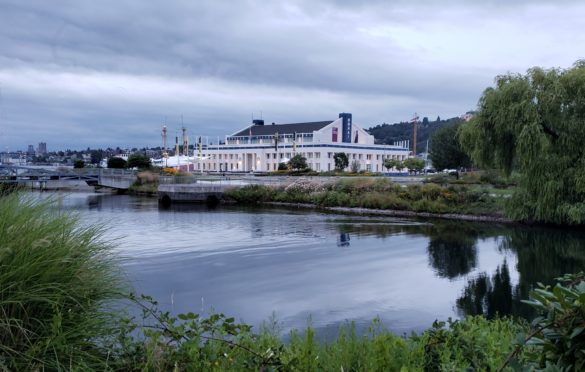 On my most recent trip to Seattle, I selected an Airbnb in South Lake Union (SLU). (Did I mention it was a houseboat? You can read about that experience here.) I loved staying in South Lake Union! The neighborhood was very walkable and there are so many restaurants and things to do nearby.
For you active, wandering explorers who appreciate good food, here are some of my tips on staying in SLU! Feel free to drop a comment if you have more suggestions for my next stay!
Ways to Stay Active
Run to Fremont and Back
The Cheshiahud Lake Union Trail is a really nice cycling/running trail that runs through this area. Take trail into Fremont for an out and back!
Flywheel and Bike Home
Flywheel is a great indoor cycling studio close by! The access to the JUMP electric bikes in this area makes getting around easy!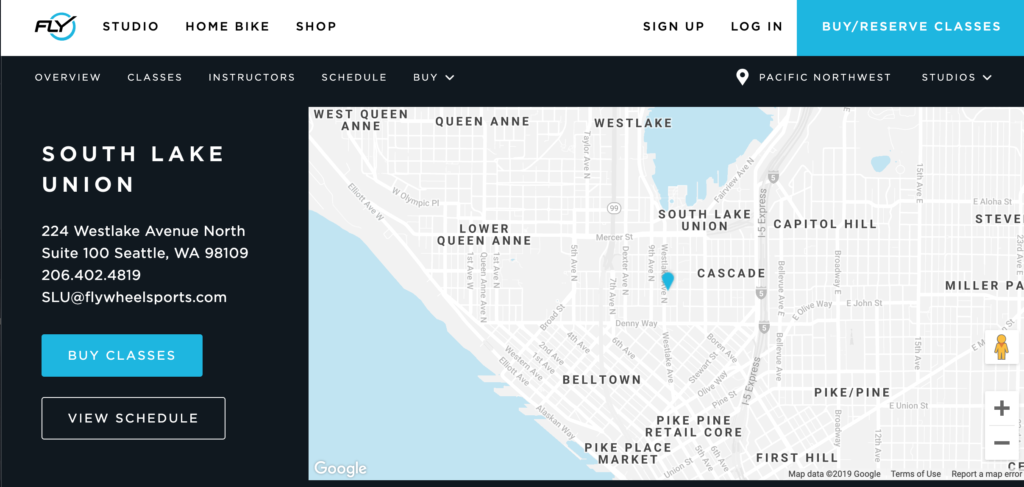 Run Around South Lake Union
The Cheshiahud Lake Union Loop is a must if you love to site see by running or cycling! This 6.13 mile loop will even take you through Gasworks Park and Fremont! There are signs labeled "Cheshiahud Lake Union Loop" that will take you around the entirety South Lake Union. You can find step by step instructions here.
Bike Everywhere
There are Uber JUMP electric bikes everywhere down here! If you only planned to explore South Lake Union and Downtown, you could definitely get away without renting a car by taking these bikes everywhere!
Run at Snoqualmie Pass
If you have the time and the transportation, Snoqualmie Pass is about 45 minutes from South Lake Union. There are tons of beautiful hiking and running trails that will give you a great break from the city! I'd recommend Cedar Falls Trailhead at Iron Horse State Park, which is a gravel trail great for long out and backs.
Where to Explore
Spend an Afternoon Walking/Biking SLU, Pikes Place, Queen Anne
After enjoying a some brunch at Serious Pie and Biscuit, pick up an electric bike and start to wander! You're in great proximity to downtown and Queen Anne. My wanderings took me around South Lake Union, Pikes Place, and KEXP in Queen Anne.
Don't Tell Comedy
I capped off one of my evenings with a recent finding of mine – an underground comedy show! Learn more about that here.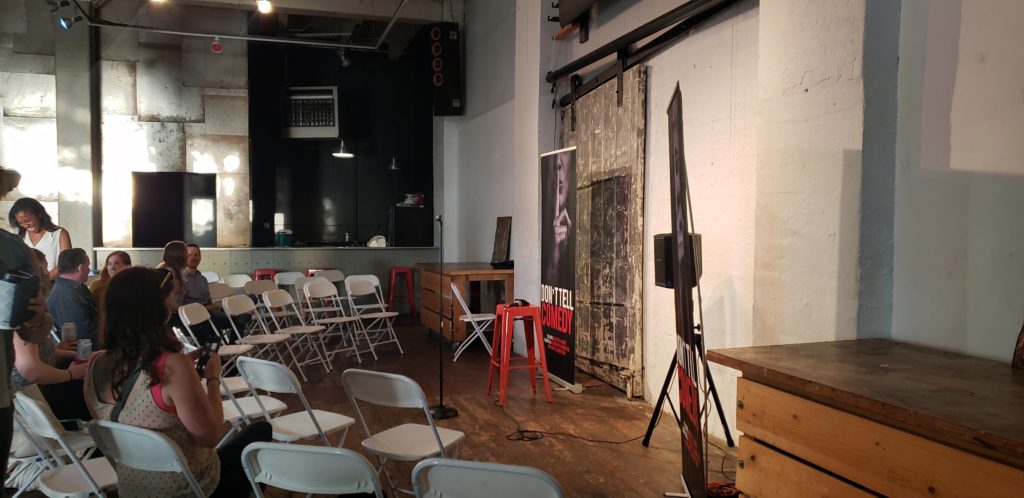 MOHAI
I highly recommend MOHAI, Seattle Museum of History and Industry. The museum will walk you through Seattle's story from wilderness to world city. The museum is very well done and has a ton of cool artifacts. I'd recommend blocking off around three hours to see everything.
Where to Eat
Evening Stroll and Tacos
Take a walk for some delicious tacos at Tacos Chukis. They won't make my cut for the most delicious tacos I've ever had, but they're still really good! Take them to go and sit down at the waterfront.
Read Liz F.'s review of Tacos Chukis on Yelp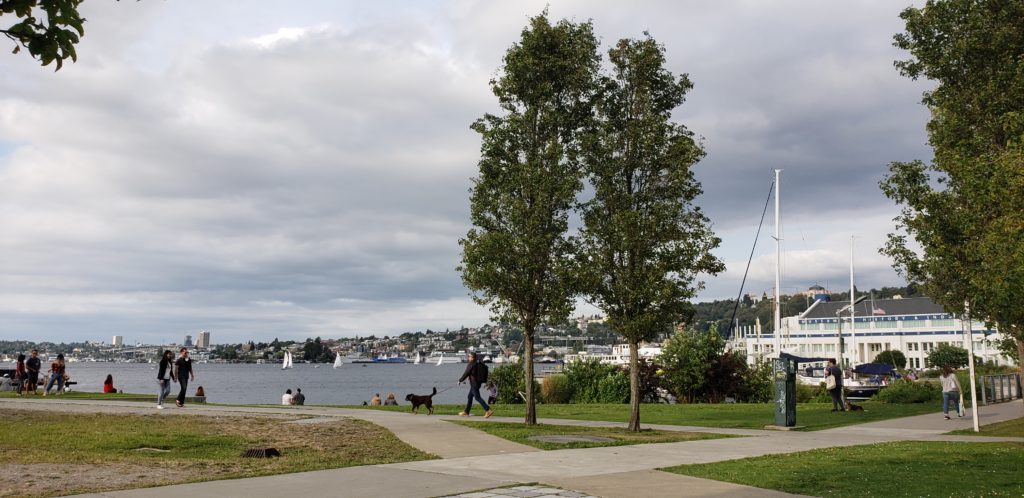 This place has been on my list for a while! Their pizza is bomb. Had I come earlier in the day, I would have tried their biscuits (which is what they're known for).
Breakfast on Queen Anne at 5 Spot
A little bit further of a trek, but if you want to see a different part of the city I'd really recommend this spot for breakfast!
Read Liz F.'s review of 5 Spot on Yelp
Dinner at Ivar's Salmon House
You can't come to Seattle and not have seafood. Ivar's Salmon House has stunning views of the lake and delicious seafood. If you have a boat or paddleboard, you can even dock at the restaurant and walk up!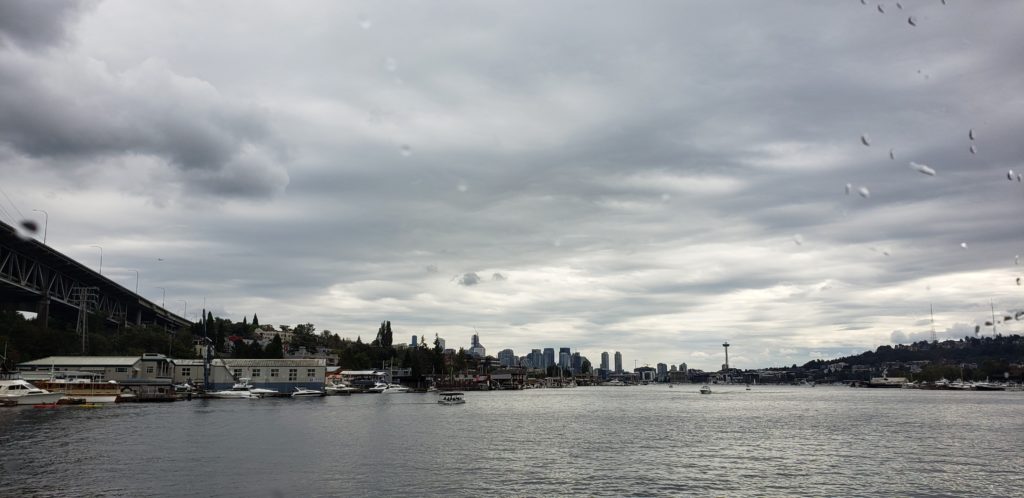 Where to Stay
There is no better way to experience life in South Lake Union than living on the water. Check out my post about staying on a houseboat here.