Best Tent Camping Regions In Arizona By Month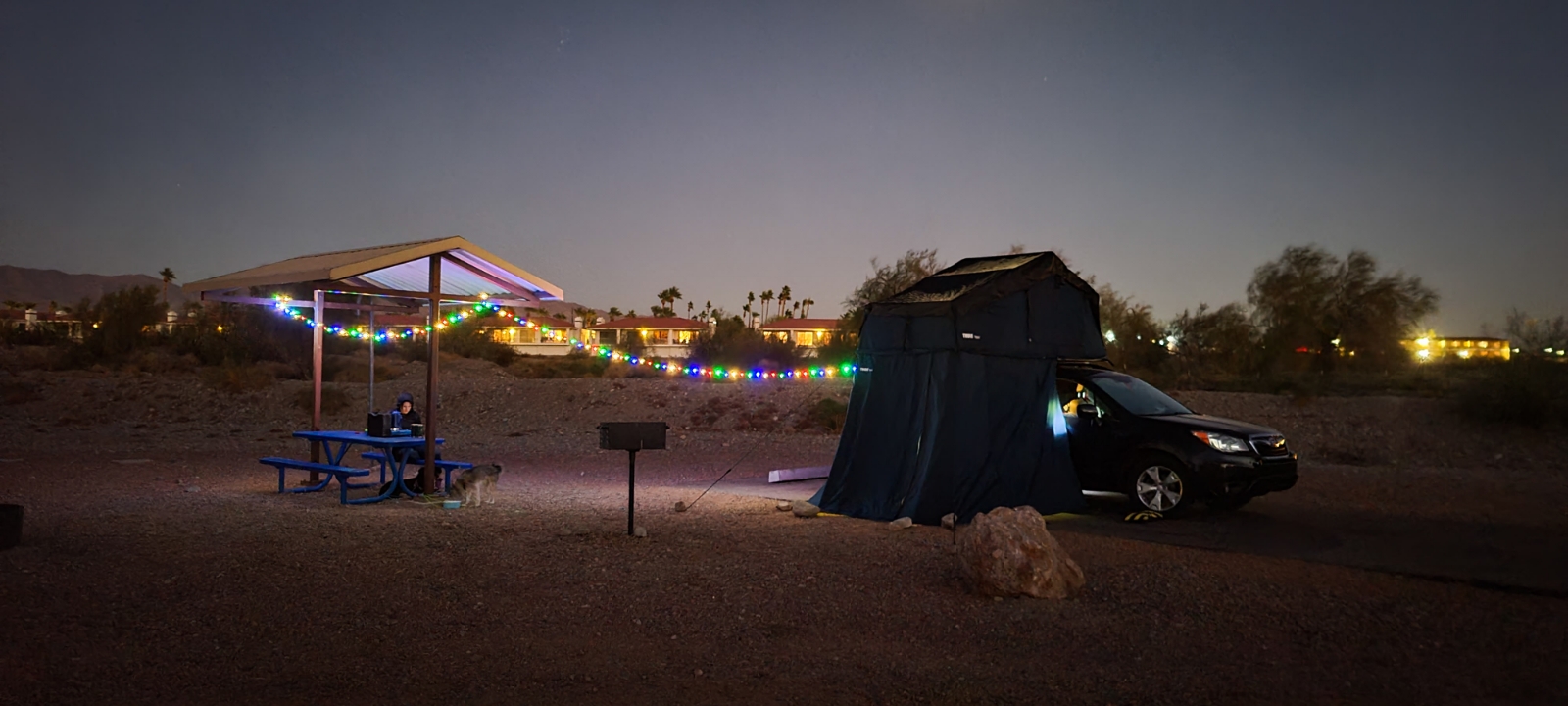 Arizona is most commonly known for being hot – a desert! But did you know that Arizona has six major biomes? They are desert, grassland, chaparral, woodland, forest, and tundra. The diversity of our biomes makes Arizona perfect for year-round camping (as long as you're willing to drive). With a little bit of planning (sites book up quick), you can escape the heat during the summer, and find warmer environments during the winter. I've put together a basic guide, based on regions/cities/points of interest, to help you know where to tent camp in Arizona by month.
I've defined comfort standards to be temperatures no lower than 30°F and no higher than 85°F. I've referenced average temperatures in these regions by month, so please be sure to check actual temperatures before you head out.
Happy camping!
North
| Month | Flagstaff | Monument Valley | Grand Canyon | Sedona | Fredonia | Lake Powell |
| --- | --- | --- | --- | --- | --- | --- |
| January | | | | X | | |
| February | | | | X | | |
| March | X | X | | X | | X |
| April | X | X | | X | X | X |
| May | X | X | X | X | X | X |
| June | X | X | X | | X | |
| July | X | | X | | | |
| August | X | | X | | | |
| September | X | X | X | | X | X |
| October | X | X | X | X | X | X |
| November | | X | | X | | X |
| December | | | | X | | |
"X" indicates weather averages are no lower than 30°F and no higher than 85°F
East
| Month | Fort Apache | Big Lake | Fool Hollow | Safford | Pinal Peak | Show Low | Greer | Petrified Forest | Winslow |
| --- | --- | --- | --- | --- | --- | --- | --- | --- | --- |
| January | | | | | | | | | |
| February | | | | X | | | | | |
| March | | | | X | | X | | X | |
| April | | | X | X | | X | X | X | X |
| May | | | X | | X | X | X | X | X |
| June | X | X | X | | X | X | X | | |
| July | X | X | X | | X | X | X | | |
| August | X | X | X | | X | X | X | | |
| September | X | X | X | | X | X | X | X | X |
| October | X | X | X | X | X | X | | X | X |
| November | | | | X | | | | X | |
| December | | | | | | | | | |
"X" indicates weather averages are no lower than 30°F and no higher than 85°F
South
| Month | Picacho Peak | Patagonia | Cochise | Madera Canyon | Tucson | Wilcox | Organ Pipe Cactus National Monument |
| --- | --- | --- | --- | --- | --- | --- | --- |
| January | X | X | X | X | X | | X |
| February | X | X | X | X | X | | X |
| March | X | X | X | X | X | X | X |
| April | X | X | X | X | X | X | X |
| May | | X | | X | | X | |
| June | | | | | | | |
| July | | | | | | | |
| August | | | | X | | | |
| September | | | | X | | | |
| October | X | X | X | X | X | X | |
| November | X | X | X | X | X | X | X |
| December | X | X | | X | X | | X |
"X" indicates weather averages are no lower than 30°F and no higher than 85°F
Central
| Month | Payson | Camp Verde /Cottonwood | Usery Mountain /Mesa | Roosevelt Lake | Bear Canyon Lake | Prescott |
| --- | --- | --- | --- | --- | --- | --- |
| January | | | X | X | | |
| February | | X | X | X | | |
| March | X | X | X | X | | |
| April | X | X | X | X | X | X |
| May | X | X | | | X | X |
| June | X | | | | X | X |
| July | X | | | | X | |
| August | X | | | | X | X |
| September | X | | | | X | X |
| October | X | X | X | X | X | X |
| November | X | X | X | X | X | |
| December | | | X | X | | |
"X" indicates weather averages are no lower than 30°F and no higher than 85°F
West
| Month | Lake Havasu |
| --- | --- |
| January | X |
| February | X |
| March | X |
| April | X |
| May | |
| June | |
| July | |
| August | |
| September | |
| October | |
| November | X |
| December | X |
"X" indicates weather averages are no lower than 30°F and no higher than 85°F