Paddle Boarding Guide for Watson Lake in Prescott, Arizona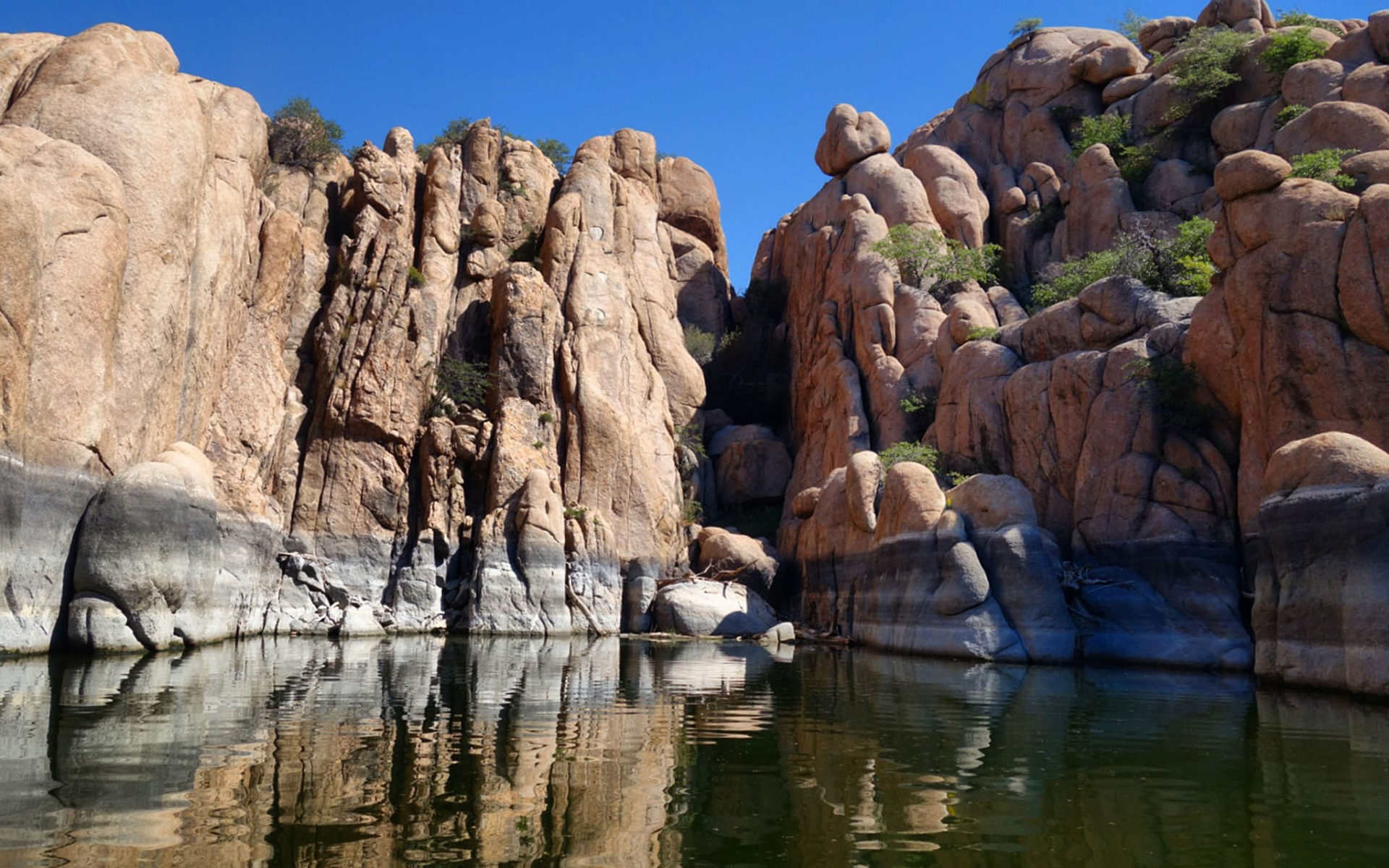 Details
Distance: Varies
Time Estimate: Varies
Skill Level: Beginner
Water Type: Lake
Directions: Watson Lake Park
Fees: $3 parking fee at park (there is a machine that takes card); No pass required on the water.
Overview
Prescott, Arizona is nestled amongst ponderosa pine trees and granite boulders at 5,200′ feet above sea level. Once the territorial capital, the city is rich with history. You'll find a buzzing historic downtown with shops, breweries, restaurants, and plenty of outdoor activities. It's just a two-hour drive from the Phoenix metro area, making it the perfect escape for paddleboarding! There are four lakes in the Prescott area:
Goldwater Lake
Lynx Lake
Willow Lake
Watson Lake
We'll specifically be covering Watson lake in this post! Watson Lake is four miles away from downtown Prescott and is a small man-made reservoir situated in the Granite Dells, a geological feature that consists of exposed bedrock and large boulders of granite that have eroded into unusual shapes. The park located here features:
fishing
trolling motorboating
kayaking, canoeing, and of course paddle boarding
hiking
rock climbing
camping
day picnicking
There is no swimming here! There were people wading in when I visited, but I wouldn't recommend it. The water does have a sulfur smell and shows signs of green algae. While a beautiful place to paddle, I'd avoid getting in the water.
Paddle Boarding Guide
Upon arriving at Watson Lake Park, you'll need to enter through a pay station, where you'll have the option to pay cash with an attendant or use a card on the machine. I've included a map of the park below.
You can launch from either boat ramp – both ramps have a parking lot nearby:
The North Ramp launches you into a boulder area of the water, which is personally where I launched. It allowed me to get out and start exploring the coves right away!
The South Ramp is where you'll find kayak/paddle board/canoe rentals. From here, you'll launch into a marshy, grass surrounded area. This area is pretty but is busy because it's where all of the rentals launch. If you do plan to rent, be sure to plan ahead of time. When I checked the day before, all rentals were completely booked.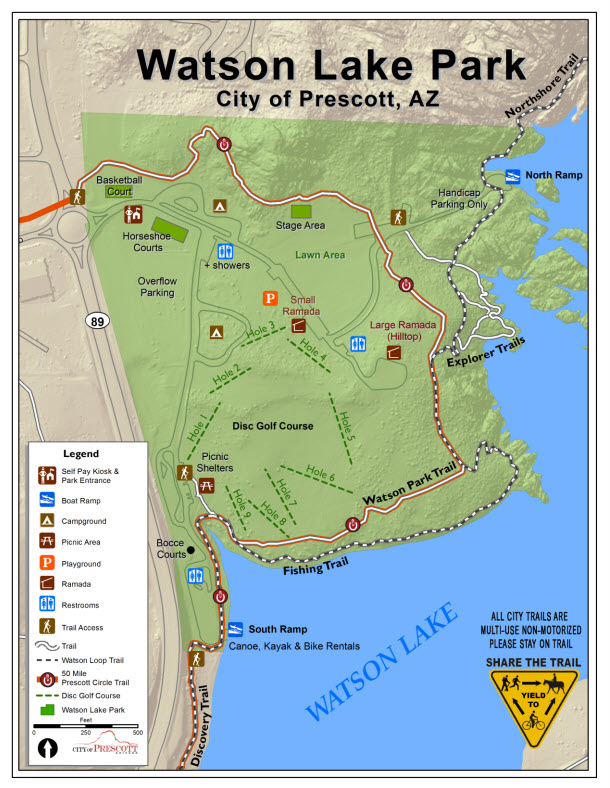 The lake has a water surface of 380 acres, which means it's small enough to paddle the entire lake in just a few hours! There are a lot of little coves to explores. My only word of caution is to watch out for underwater boulders that might catch your paddle board fin. You'll mostly see these closer to the edges and in the coves.