5 Questions to Answer Before Buying Your First Paddle Board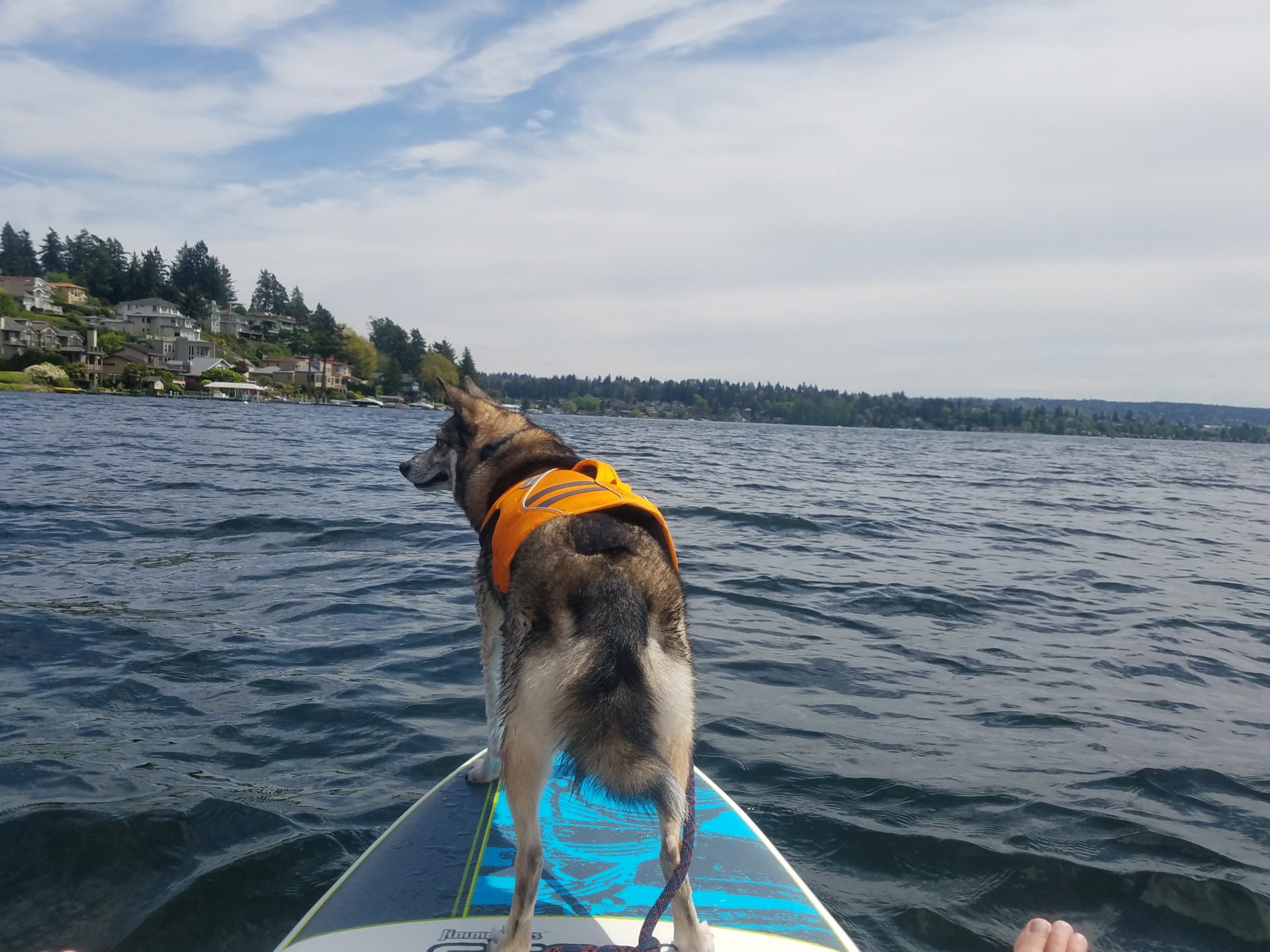 One of the most common questions I get these days is: I am thinking about buying a paddle board, do you have any recommendations? And my response is: Yes of course! But that's a complicated question! Let me ask you a few questions, first!
I purchased my first paddle board in 2016, just before they started to get really popular! I would show up to Juanita Beach in Kirkland, Washington, and get loads of questions from onlookers about the sport. Since then, paddle boards have soared in popularity. There are so many different types of boards out there, that it can be challenging to know where to start.
Here are 5 questions to help you navigate buying your first paddle board
1) How much are you planning to spend?
Paddle boards range widely in price – from inexpensive boards on Amazon for $200, to custom, handcrafted racing boards for upwards of $3000. Deciding how much you want to and are able to spend is an important first decision. There is no shame in buying an inexpensive board, especially when you are just getting started! Inexpensive boards will still get the job done.
2) How do you plan on using your paddle board?
Now that you've set your budget, let's talk about how you plan on using your paddle board. Here are some common uses:
Racing
Relaxing on the Water
Yoga
Touring / Casually Site Seeing
Fitness
Fishing
Racing: If you're planning on racing, you should consider a high-performance hard top board. You'll want to look for a long (12.5′ or longer), narrow board. This style of board will allow you to smoothly move through waves and track in a straight line easily. The downside to these boards is that they're usually less stable and have a higher price tag.
Relaxing on the Water: If you're looking to just be out on the water, you could consider both an inflatable or hard-top board (we'll get more into this later). A wider board will be more stable, and likely what you would want for relaxing on the water.
Yoga: If you're looking for a board primarily for yoga, you'll be looking for stability. Look for a wider board and consider an inflatable board, which is lighter and more buoyant. There are paddle boards specifically for yoga, such as this one. Yoga specific boards are rectangular in shape.
Touring / Casually Site Seeing: If you're looking to tour or site see, you could consider both an inflatable or hard-top board (we'll get more into this later). A hard-top board will be faster whereas an inflatable board will offer more stability.
Fishing: If you're primarily wanting to fish, there are boards specific to fishing! A fishing paddle board allows you to sit or stand (some boards even have built-in chairs). You'll even have the versatility of adding trolling motors. This is not my area of expertise, but you can certainly dive deep into the land of Google for great information here.
3) What bodies of water do you plan to take your paddle board onto?
You didn't know there were so many factors to selecting a board, did you? We're not done yet! The next question is for you to consider where you plan on taking your paddle board. Do you plan on using it on a:
Lake/Marsh
Bay/Ocean
Waves
River
Lake/Marsh: These waters are typically flat/calm. You could consider either an inflatable or hard-top board here. Stability shouldn't be as much of a consideration here, so you're less tied down to a specific board style.
Bay/Ocean: These waters can be calm, but are frequently choppy. You'll want a board that offers better tracking and smoothness across the water. A racing or touring board would be a great option here, though be prepared to fall in the water a bit as you get used to the narrower board.
Waves: If you plan on catching waves, you'll want to specifically look for a surfing paddle board. These boards have a planing hull, which allows you to ride on top of the water.
River: If you plan to go out on whitewater, you'll specifically want to get a whitewater paddle board. These boards are typically short and have a rocker that allows you to navigate in tight places, quickly. If you plan to go on non-whitewater rivers, you can use a standard inflatable or hard-top board, but you'll need to consider getting a river fin. A river fin is shorter or made of a flexible material, allowing you to navigate through shallow areas without ruining your board.
4) Do you want to travel with your paddle board?
Hopefully, with the questions above, you have started to narrow down your board type. If you're on the fence about an inflatable or hard-top board, here is the deciding question for you: do you want to travel with your paddle board?
If your answer is yes, then you may be a good candidate for an inflatable board. Inflatable boards fit easily:
into the back of a car on a road trip where you don't want to ruin your gas mileage by driving with your board rooftop
as a checked-bag. You heard that correctly! You can fly with your inflatable paddle board by checking it as one of your bags. The cost will vary by airline, but if you're flying Alaska (as of 2020), they'll charge you the normal checked-bag fee.
on your back and up a mountain to an alpine lake. Have you dreamed of taking your board up to a dreamy alpine lake? If you're willing to make the trek, an inflatable board would allow for that. You'll likely just want to invest in a nicer carrying backpack.
The downside of an inflatable board is that… you have to inflate it. This delays your time of jumping onto the lake immediately. On average, it takes about 15 minutes to inflate with the manual pump. You can purchase electric pumps, which will make this a bit easier.
5) Do you plan to take your dog out on your paddle board?
Okay, one last consideration for buying your first paddle board — are you taking a dog out? The best paddle board for dogs is longer and wider, as the board will be more stable for when your dog inevitably decides to move from their assigned place. Most standard inflatable and hard-top boards will accommodate this.
You'll also need to consider the additional weight of your dog. For those puppy paws, consider adding an additional deck pad near the front of the board if your board doesn't already have a pad there.
Hopefully, the questions above have helped you narrow down what type of board you should get! Please feel free to drop a comment or reach out to me on Instagram with any additional questions! I'm happy to provide opinions if you're stuck deciding between a few specific boards.