What To Bring Paddle Boarding: 21 Essentials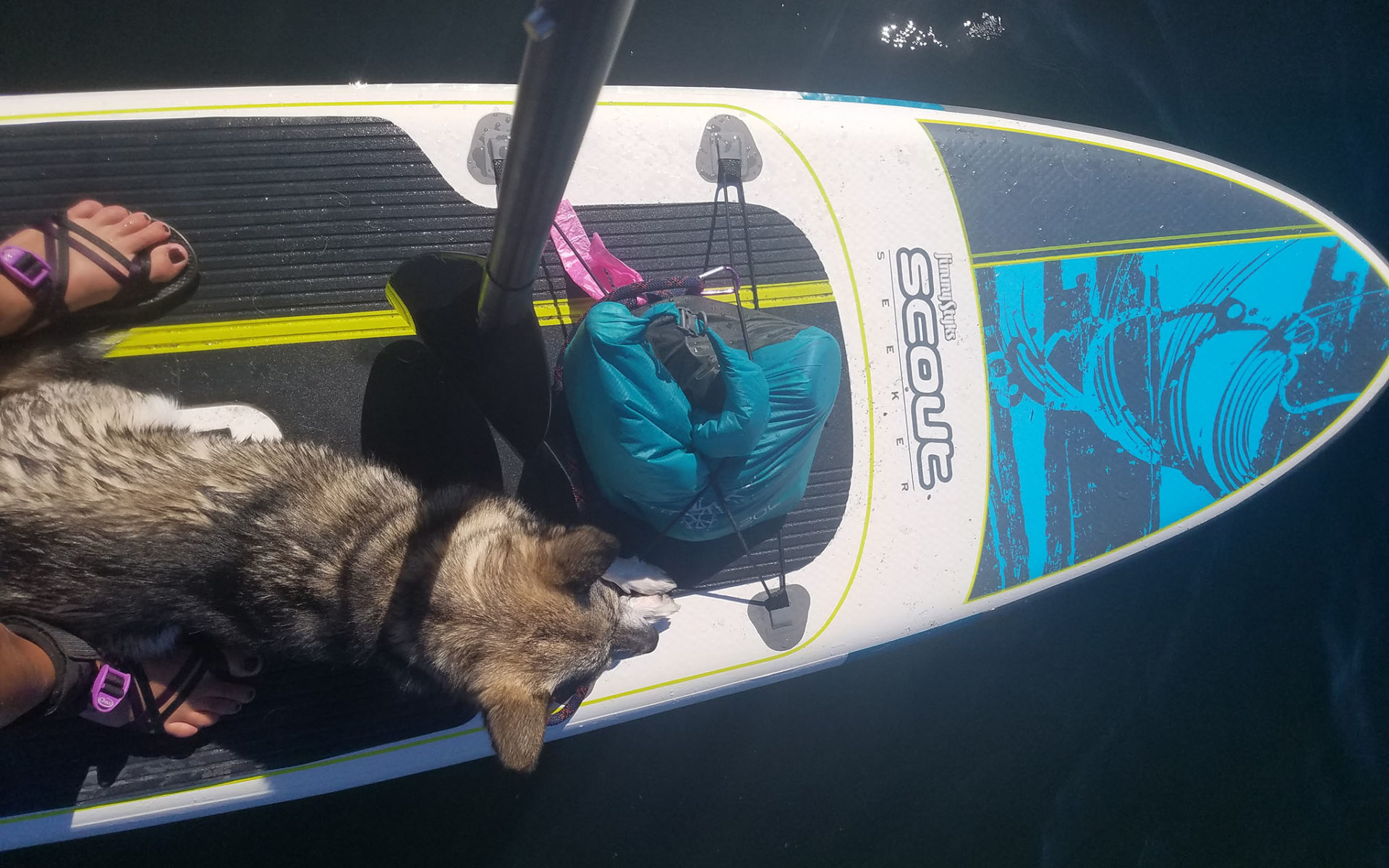 You've got the paddle board and the destination, that's all you need to get out on the water, right? Well, technically yes, but there are 21 paddle boarding essentials you should consider in order to make your experience more enjoyable (and safer).
These tips are for those who plan to be on the water for a few hours. If you're hoping to do board specific activities (i.e. fishing, fitness, racing, camping), you'll need to adjust this list for your specific needs.
21 Paddle Boarding Essentials
For Getting on the Water Faster
Electric Pump: (I have this one) This is a nice to have for those with an inflatable paddle board. An electric pump was one of the best paddle investments I could have made. By the time I've gotten all my things ready at my car, the board is inflated and I'm ready to hit the water.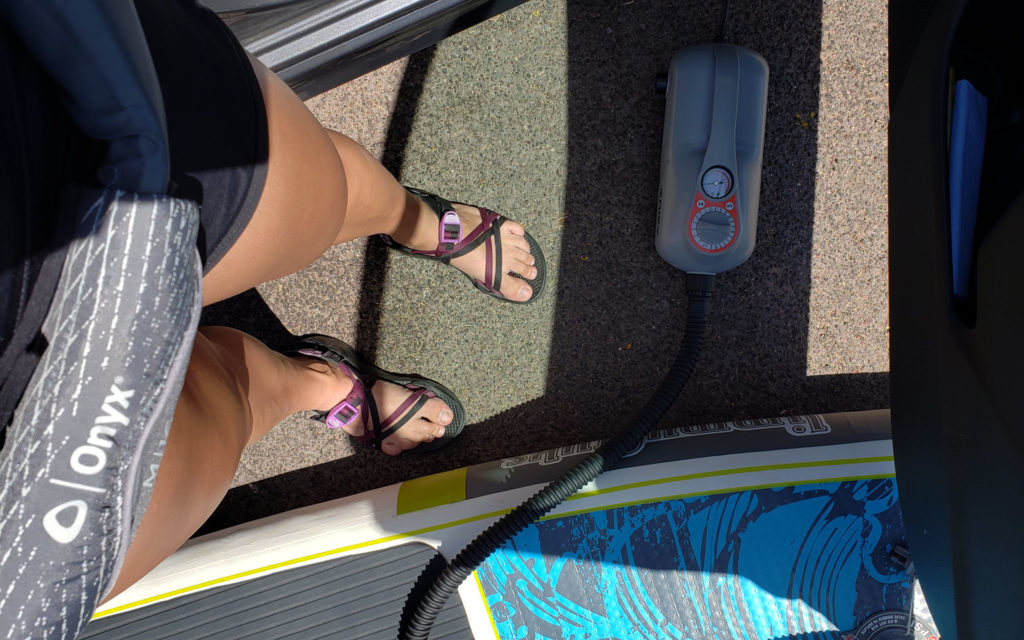 For Staying out on the Water Longer
Dry Sack: (I love my 20L Osprey bag!): If you plan to bring anything on the water, I highly recommend a dry sack. A dry sack will give you significant space to bring things along without the fear of them being ruined by the water.
Snacks/Lunch: If you're going to be out for a few hours, be sure to bring snacks with! Paddle boarding is exercise and you should fuel for it. I usually pack Honey Stinger waffles and gummies, one item for each hour I plan to be out (plus an extra). If you plan to be out over lunch, why not pack a lunch and enjoy it with a view?
Electrolyte Tablets: (I always use Nuun) Proper hydration is key to staying safe on the water! The electrolytes found in Nuun electrolyte tablets (sodium, potassium, magnesium, calcium) will aid in the absorption of water, keeping you healthy and hydrated.
Travel Towel: (I like something like this) Depending on how closely you're parked to the beach, you may want to bring your towel with you and toss it into the dry sack.
Day Pack Emergency Kit (This is a nice compact size)
Sunscreen (This is my favorite -it smells soooooo good)
Long Sleeve Sun Shirt: At least in Arizona, I usually toss a light long sleeve in my dry sack, in case I end up getting too much sun.
Hat/Visor
Wallet & Car Keys
Waterproof Cell Phone Case: (I prefer a style like this) I love taking photos while out paddling! So instead of tossing my phone in my dry sack, I opt for a clear waterproof case that I can wear around my neck.
Carabiner Clips: (I have these ones) These are great for attacking water bottles, shoes, etc. to your board.
Water Bottle: Opt for a large (36oz+), insulated water bottle, so that your water will stay cold under the sun.
Waterproof Speaker: (I love this one) Listening to music on the water isn't for everyone. But if you do enjoy some relaxing tunes while out for a float, pick up a waterproof speaker that can clip onto your board.
Coffee/Beverage of Choice: This is a nice to have, which I think makes the trip more enjoyable. Just make sure whatever you pack out on the water, you pack back into the shore.
Water Shoes: (I like these ones) It's not uncommon for there to be glass or sharp objects at the bottom of the shores. Be sure to protect those feet with some water shoes! You can always take them off once you're onto the paddle board.
Sunglasses
Selfie Stick: (Like this one) If you're feeling brave, opt for a selfie stick for your cell phone. This will give you a bit more flexibility in getting good shots from different angles. You should look for one that's waterproof, as others may rust easily.
For Safety
Paddle Life Jacket: (something like this) Having a life jacket on your board is required in most places. Even specific styles of life jackets can be mandated by the parks, etc. This jacket type is the most commonly mandated style. I usually wear this style on the water I know will be more choppy/unfamiliar and, of course, when it's required. Please use your best judgment on the type of life jacket that is best for you.
Belt Pack Manual Inflatable Life Jacket: (something like this) Many paddlers opt for a belt inflatable life jacket because they don't like the bulk of paddling with a life jacket. I usually wear this one when I am very familiar with the waters and know the waters will be calm. Please use your best judgment on the type of life jacket that is best for you. If you are second-guessing wearing one at all, at least put something like the belt jacket on.
Rescue Whistle: (something like this)