Photo Story: 5 Days in Big Bear Lake, CA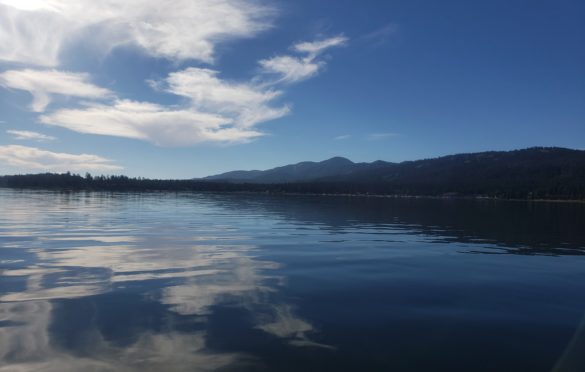 For our anniversary this year, I logged onto Airbnb, plugged in my search requirements (less than $150 a night, dogs allowed, space to ourselves, and a kitchen), and started scrolling around on the map in the Southwest Corner of the US, looking for bodies of water. I landed in Big Bear Lake, California. Never having heard of this place, I sent a link to Tim to check out. Turns out he had heard a lot about Big Bear (all positive things)…so we booked the trip! No plan – just lake life, exploring, and relaxing.
Big Bear Lake is about an hour out of Redlands, CA and five hours from Phoenix, AZ. It's known for solid fishing, Bear Mountain ski resort, boutiques, gift shops, and restaurants. Surrounding the city is the San Bernardino National Forest. Our temperature range while in Big Bear was 50-85 degrees – a perfect break from Arizona temperatures.
Here's a photo recap of our trip, day by day!
Day 1
Time to hit the road! We left Phoenix, AZ around 7:45am (enough time to load up the bikes, cooler, and grab some coffee).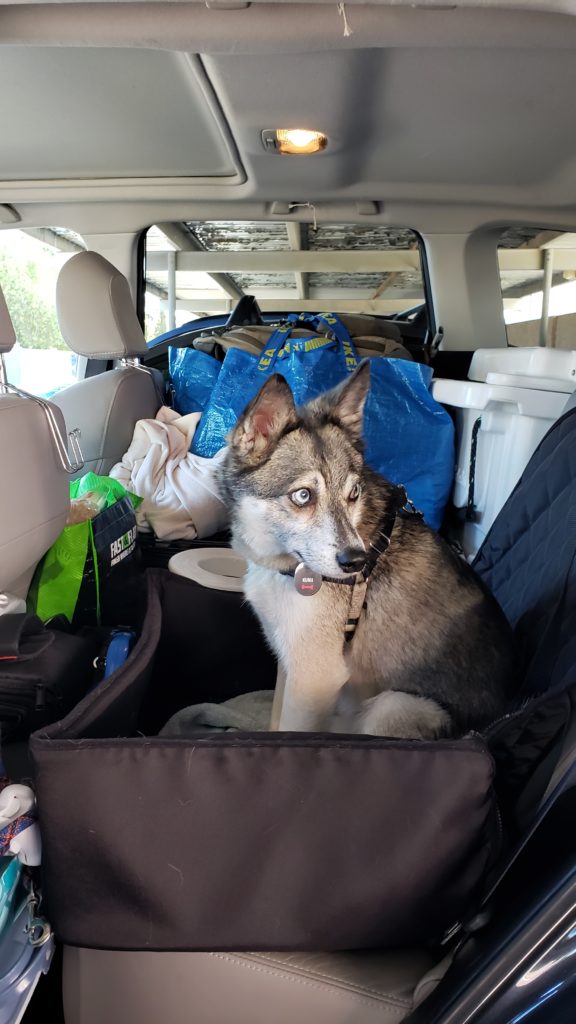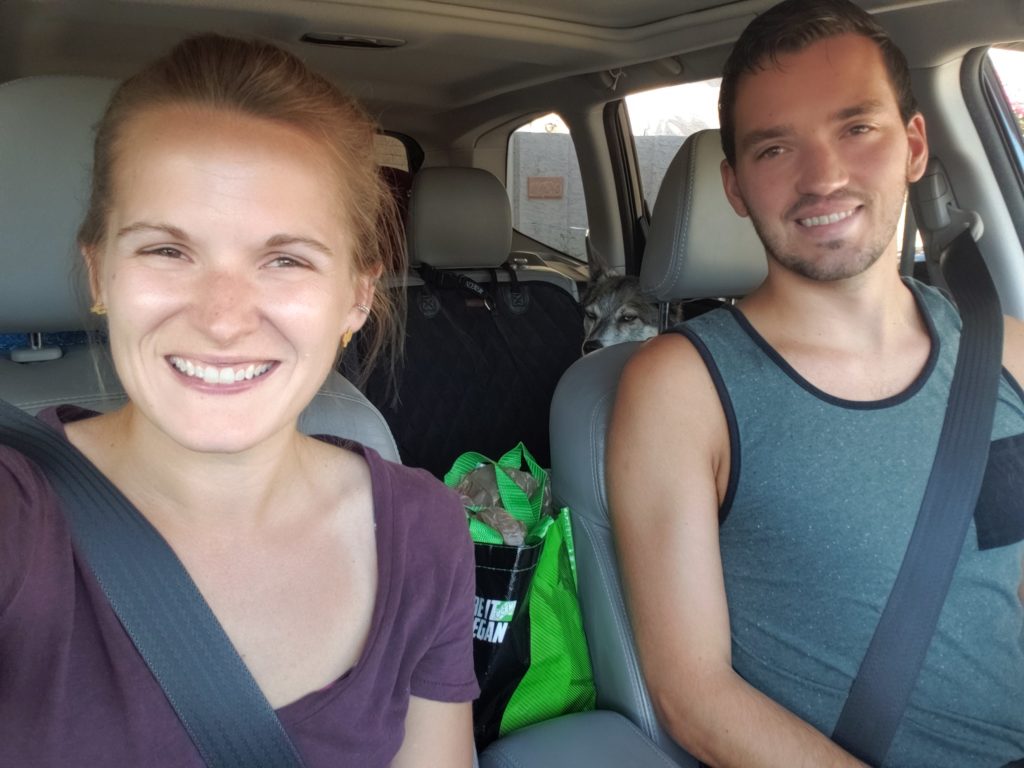 We stopped in Redlands, CA at a brewery that was suggested to us (Hanger 24) and ordered in some delicious local pizza (Strong Man Pizza).
After some time enjoying our beers on the patio, watching the airplanes take off next door into the overcast sky, we hit the road. Unbeknownst to us, pizza may not have been the best choice before driving on a very curvy, windy road for an hour!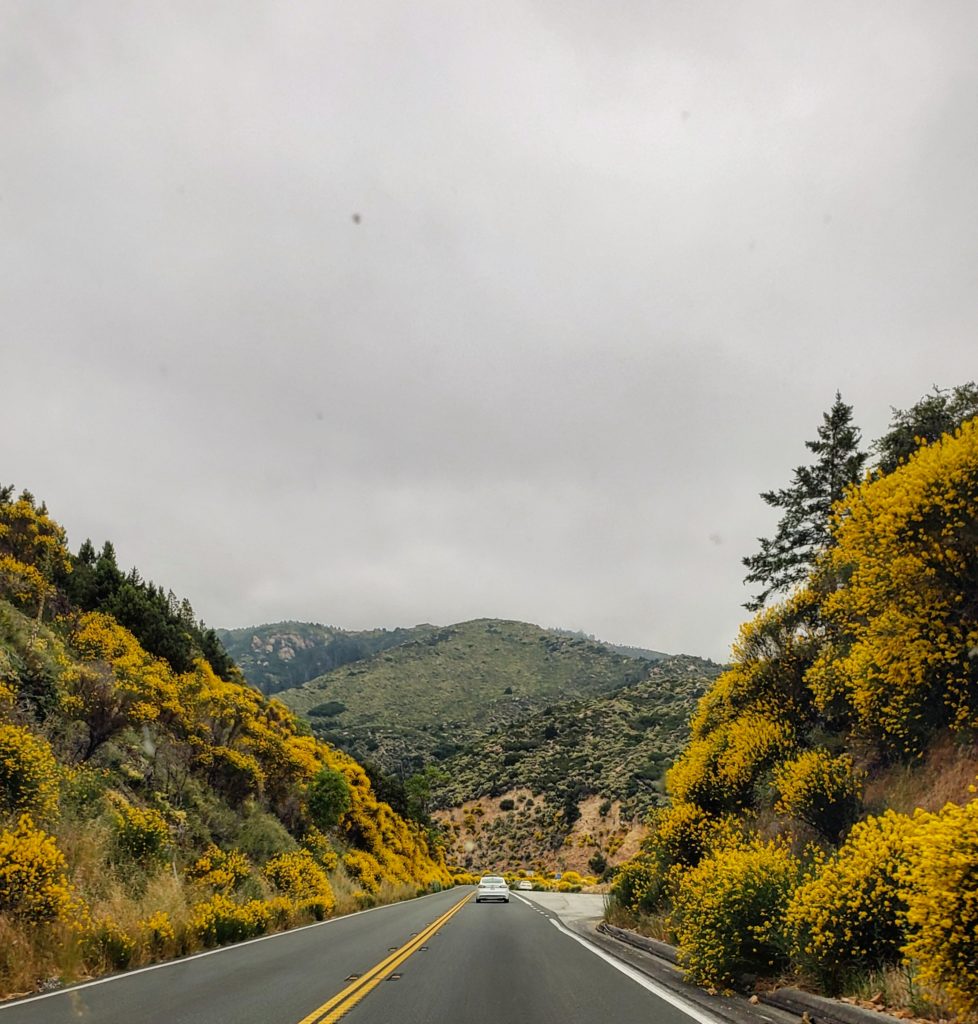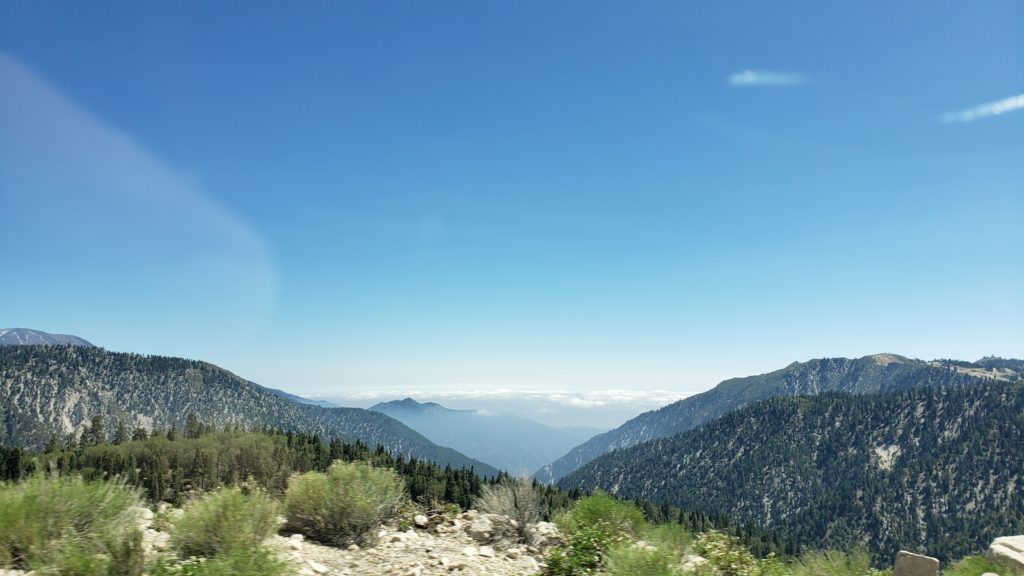 After climbing to 8,000 feet elevation and finding the sunshine, we checked into our Airbnb (which was definitely not as promised in the listing).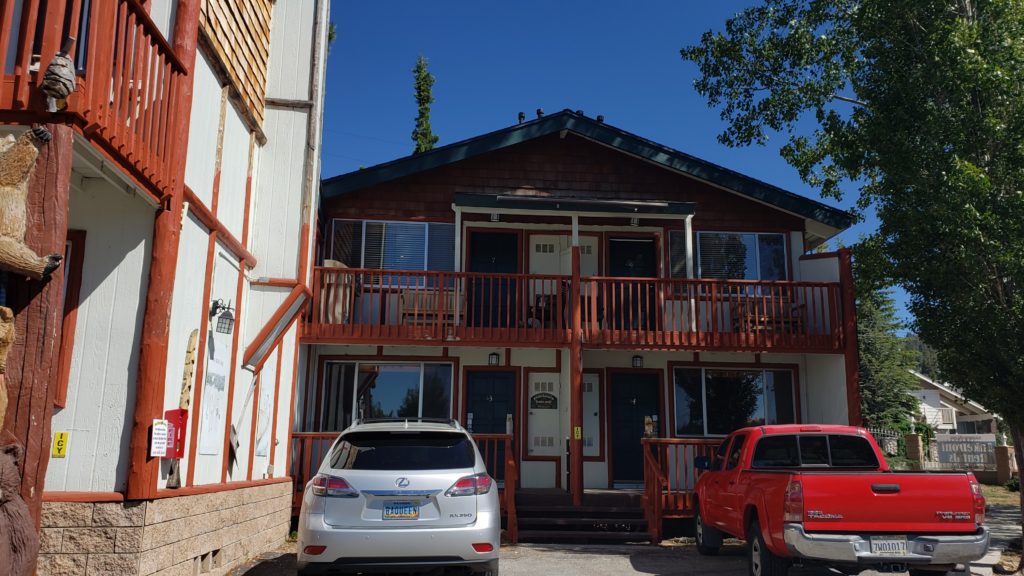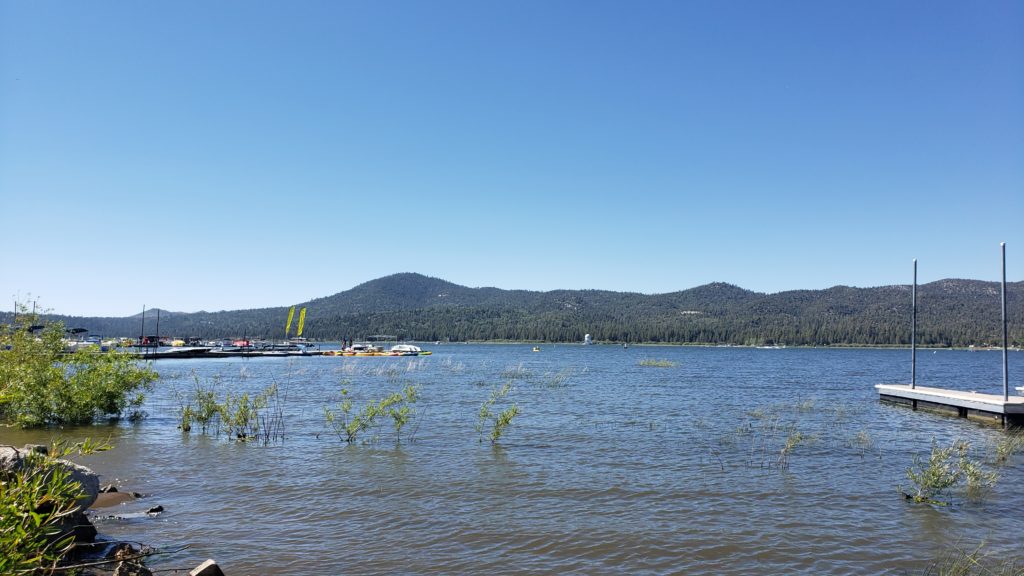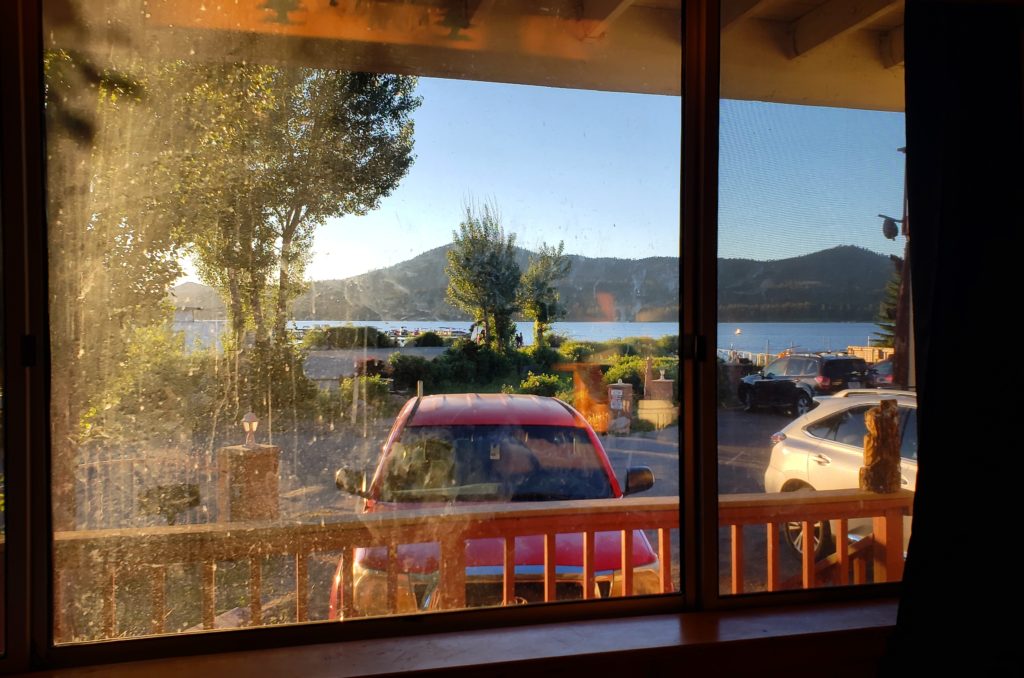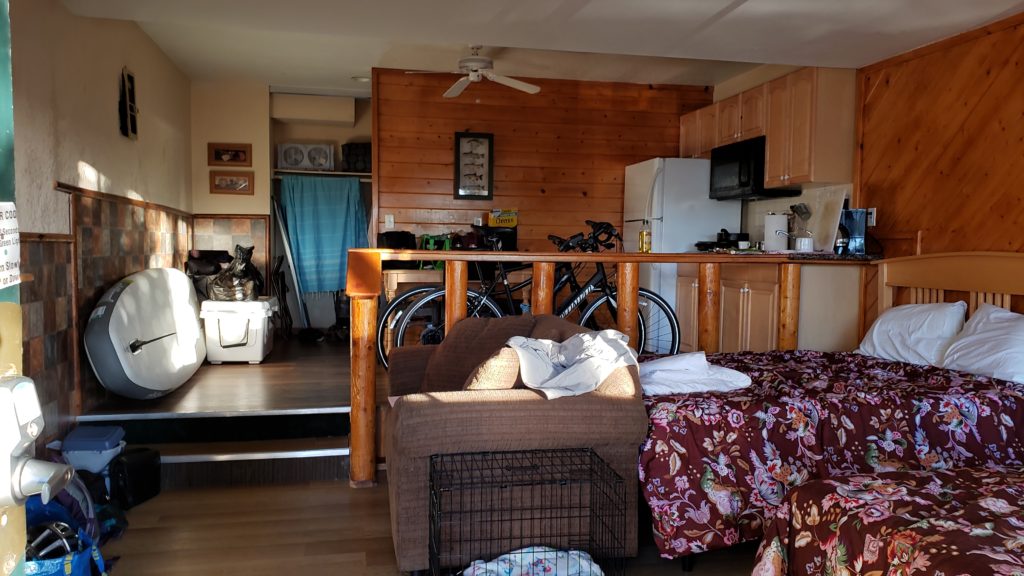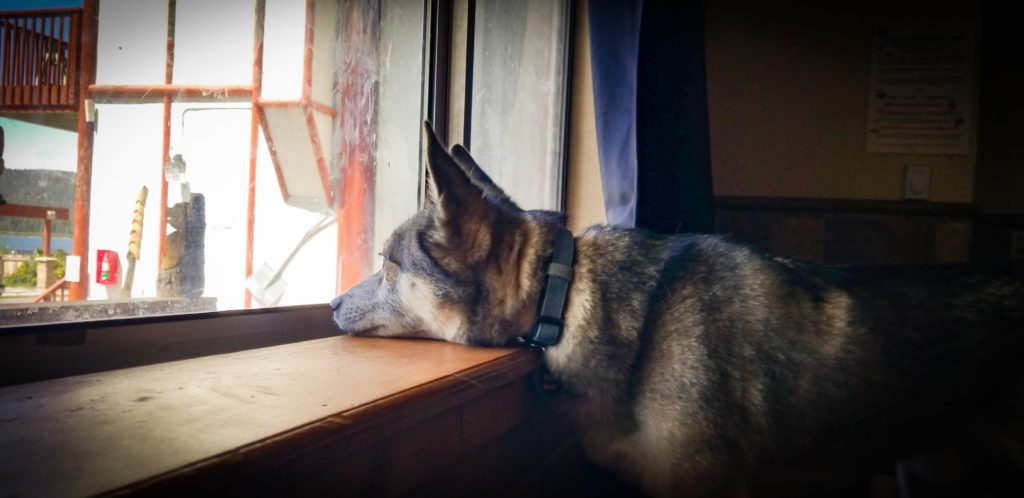 We eventually got over this frustration, realizing it would meet the need for the weak, and we headed into The Village to walk around the shops.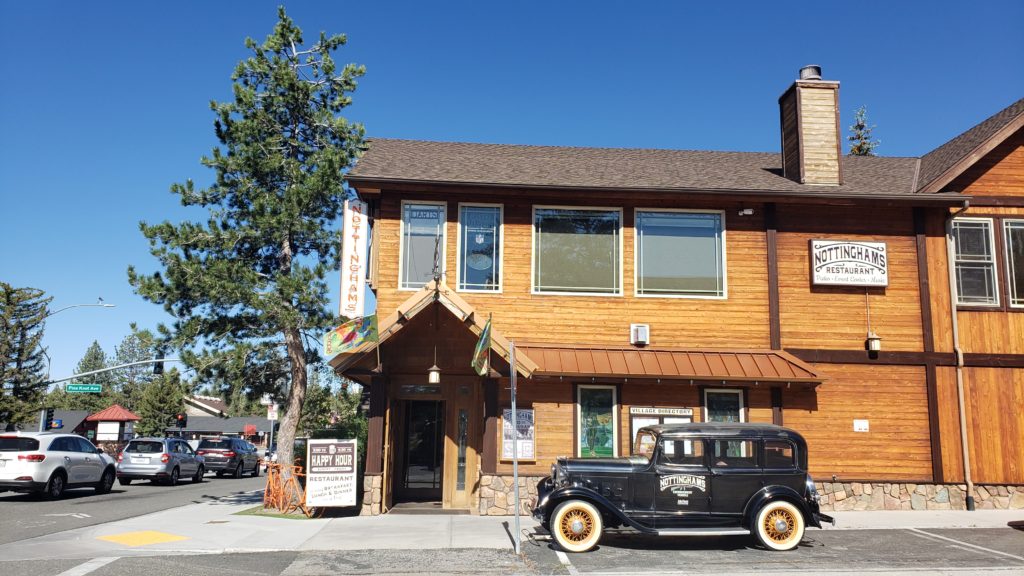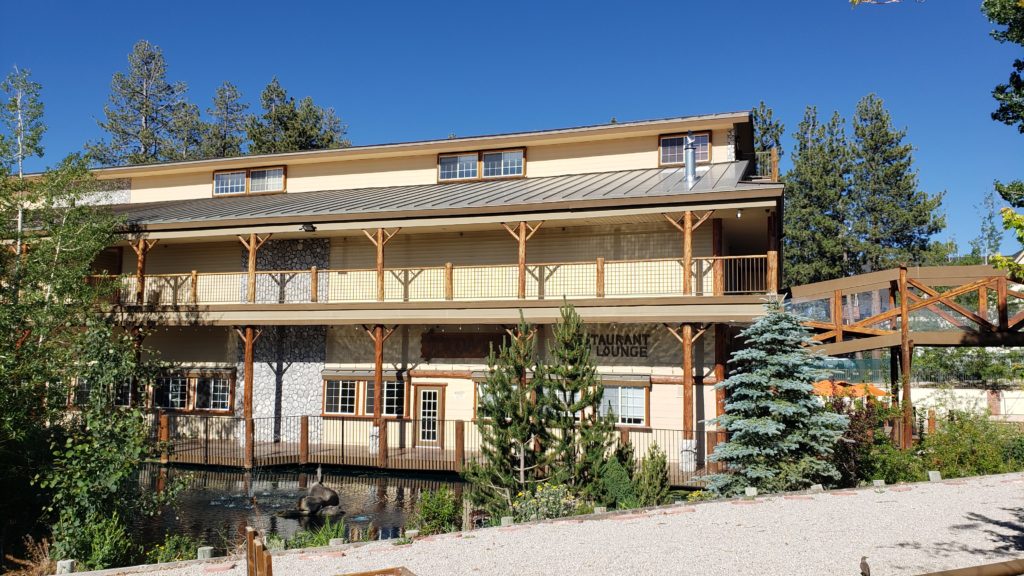 We wrapped up the evening with dinner in, wine in our water bottles relaxing on the beach, and an early bed time (we old).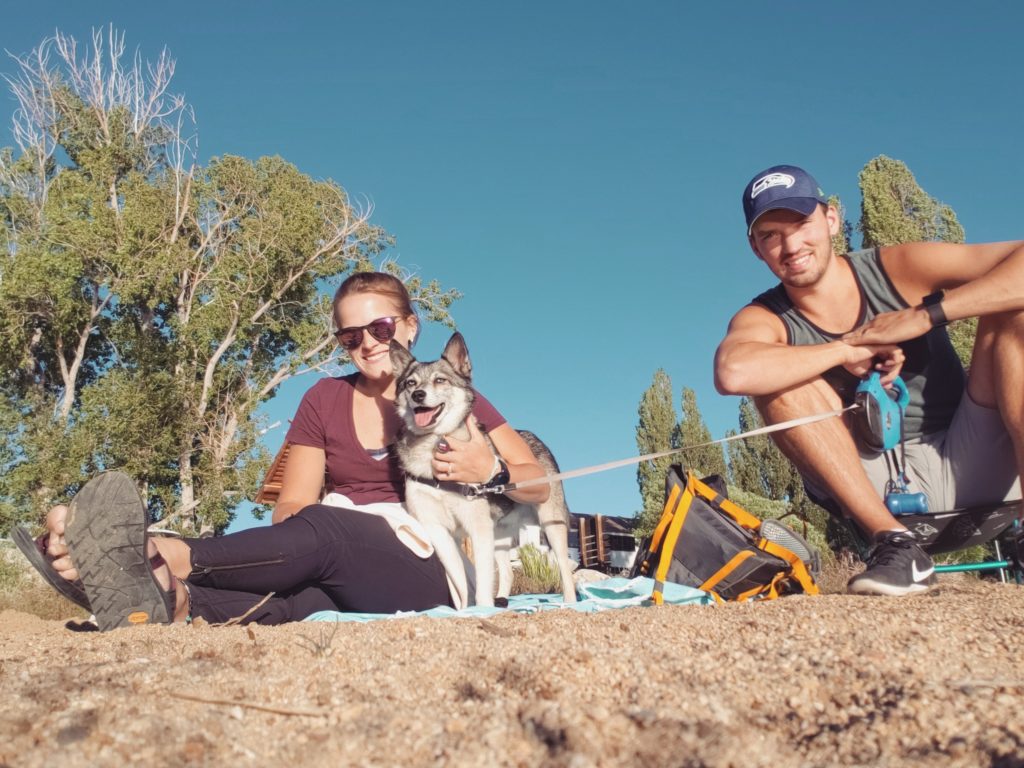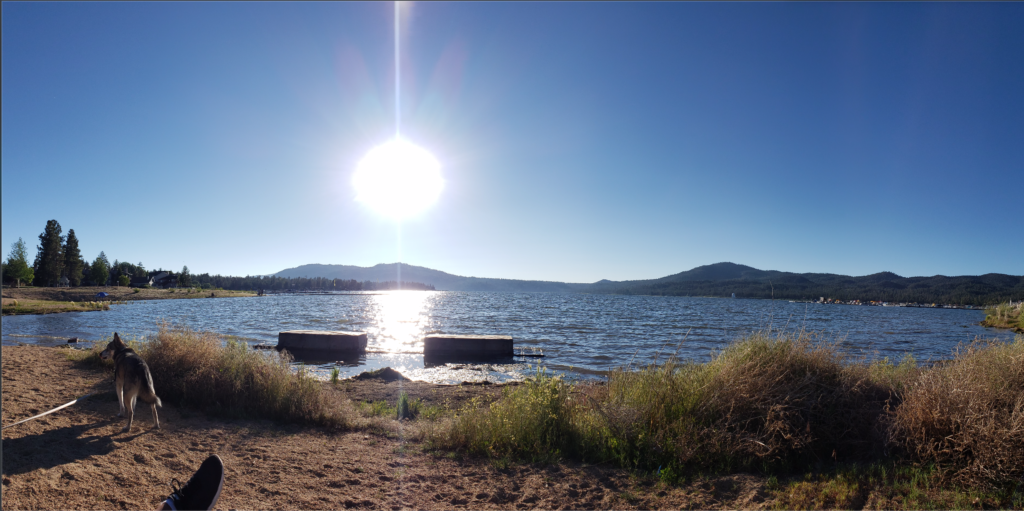 Day 2
Start of day 2, I headed to Duane Boyer West Big Bear Public Boat Launch for a paddle and Tim hit the shores for fishing.
The paddling on this end of the lake was challenging but fun! The water was warmer than I expected. Paddle recap here!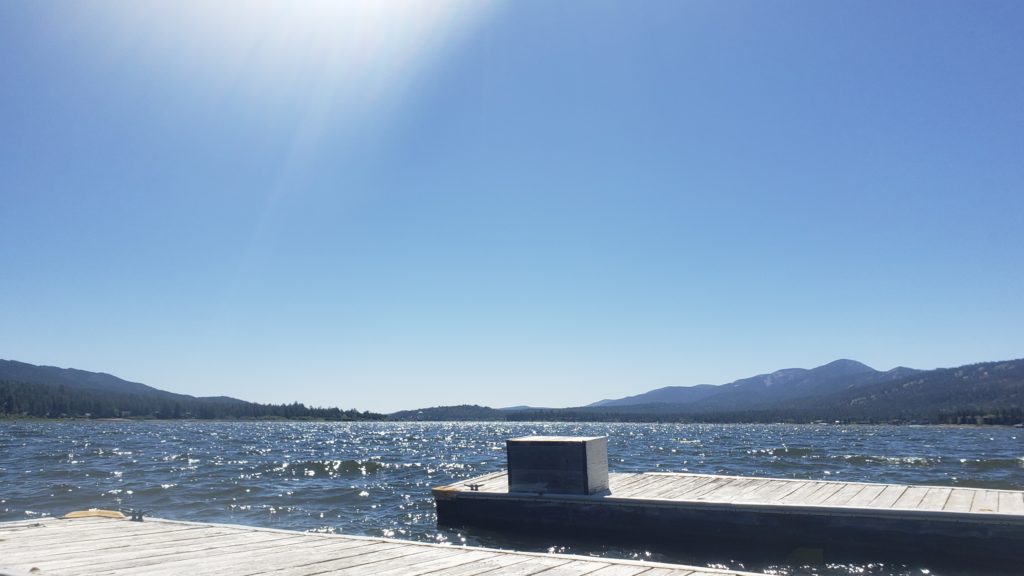 The waves and wind were as bad as I was warned about yesterday. A local paddle guide told me its equivalent to ocean paddling and that they actually use ocean kayaks on the lake!
For lunch we went out to 572 Social – where the grilled chicken sandwiches were delicious!
In case our morning ventures weren't enough activity, we went on a 16.5 mile bike ride around the entire lake. The route elevation gain total is only 661 ft, but there are a lot of rolling inclines at this elevation. This took us an hour and 40 minutes.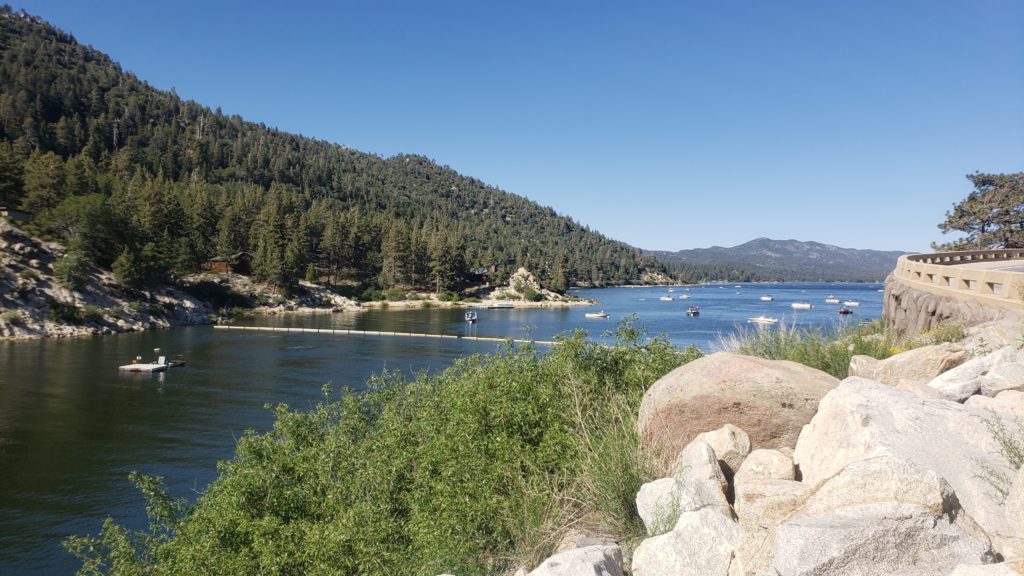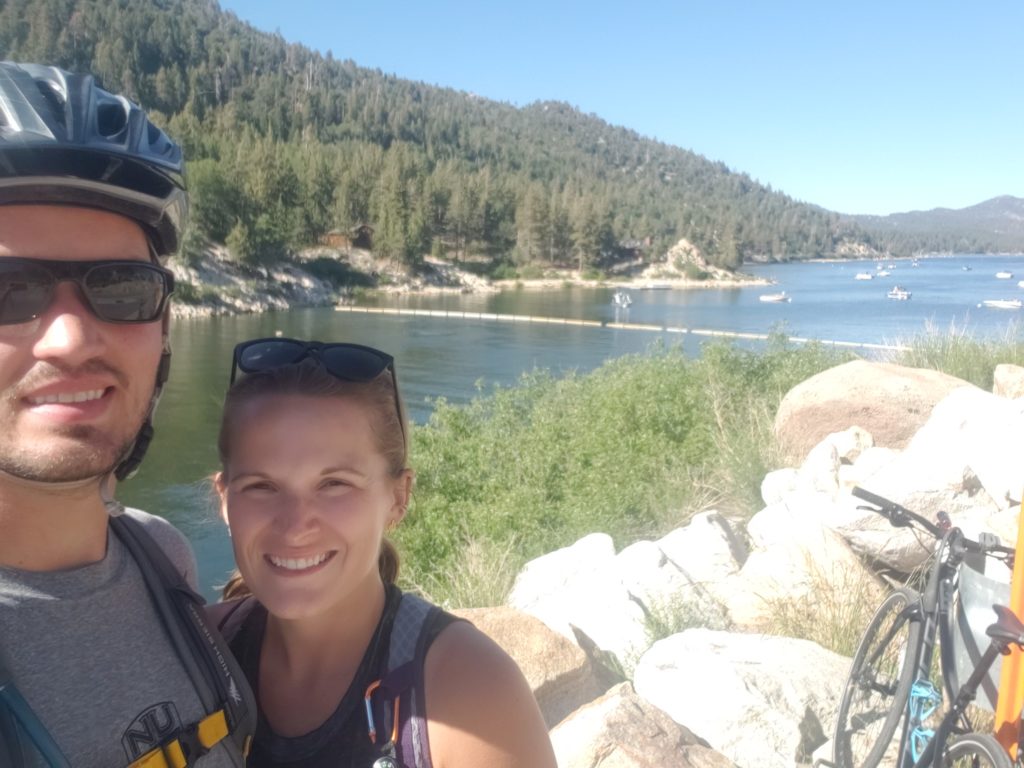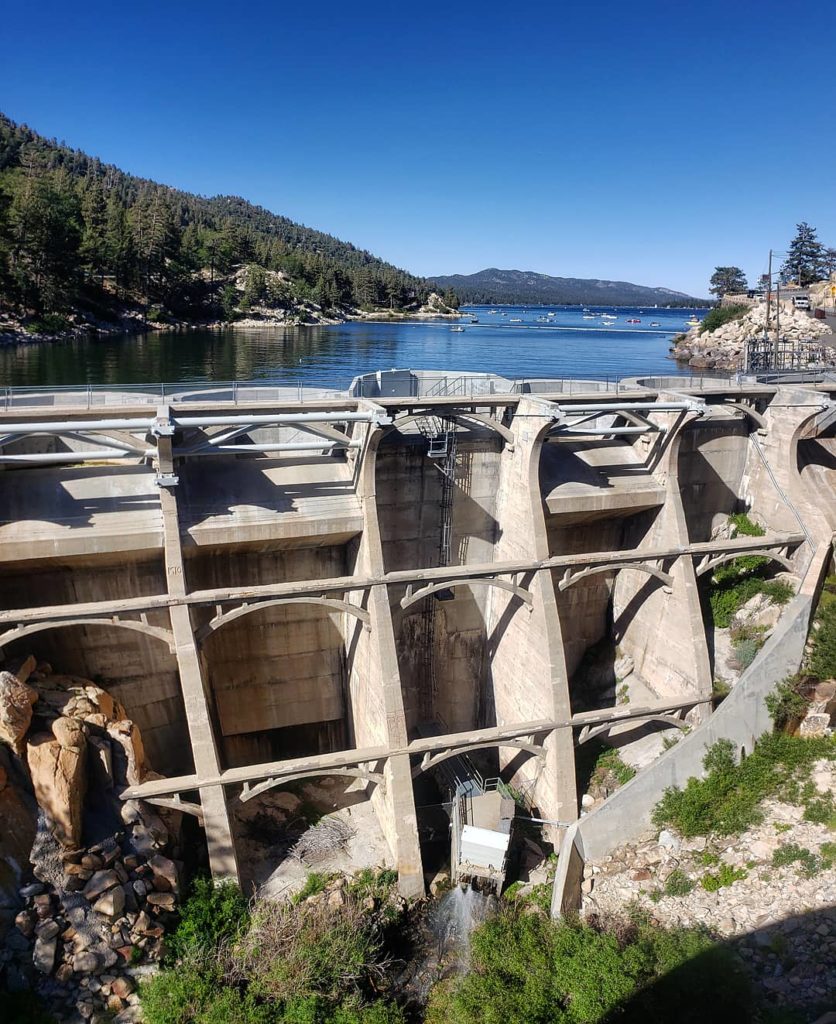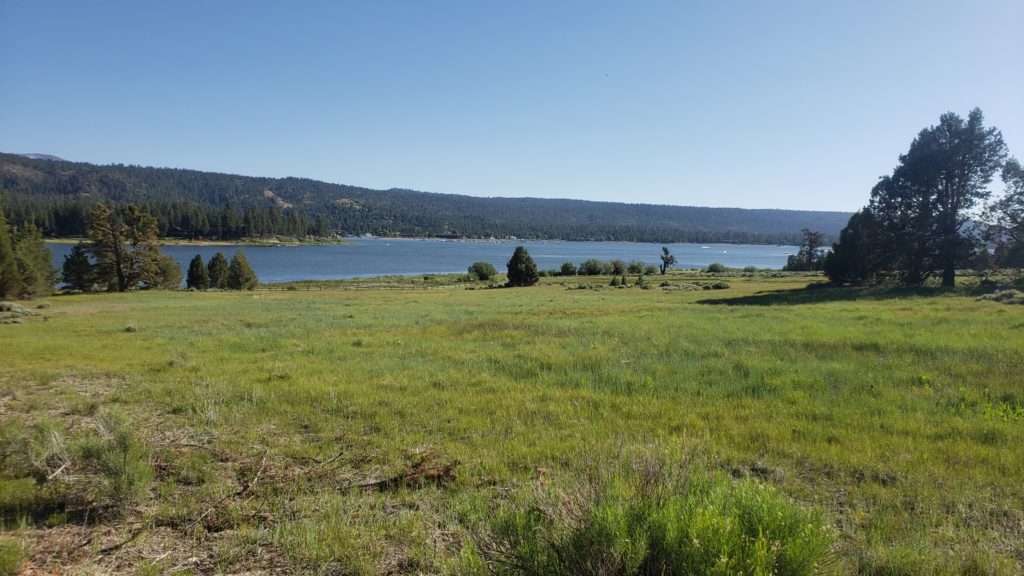 By this point we were exhausted, hungry again, and ready to chill. Tim ended up catching two fish earlier that day, one being a keeper that we made for dinner.
Day 3
Day three started with an early morning walk with Kuma (at 6 am, might I add) admiring the log cabin mansions and walking way too steep of hills).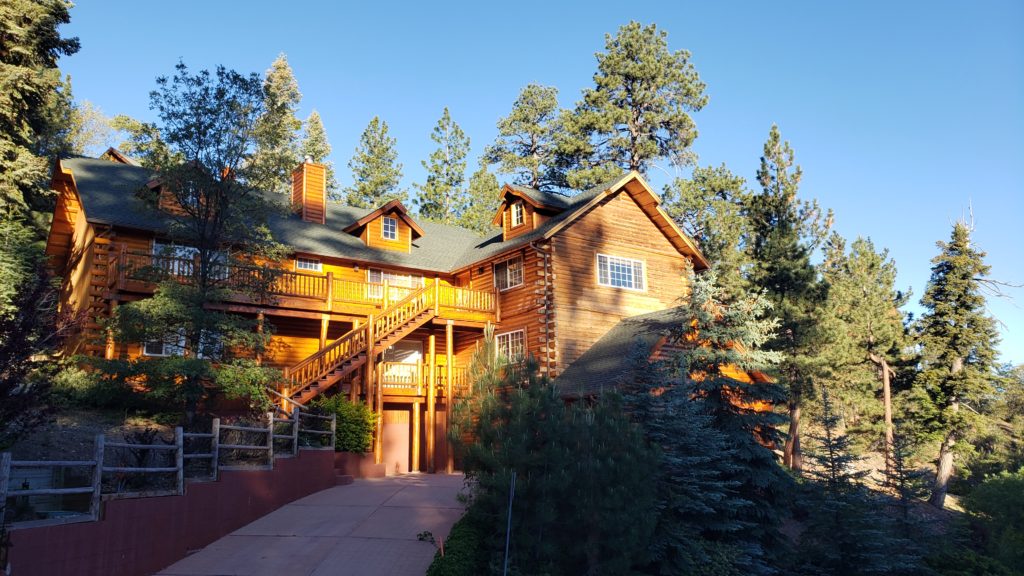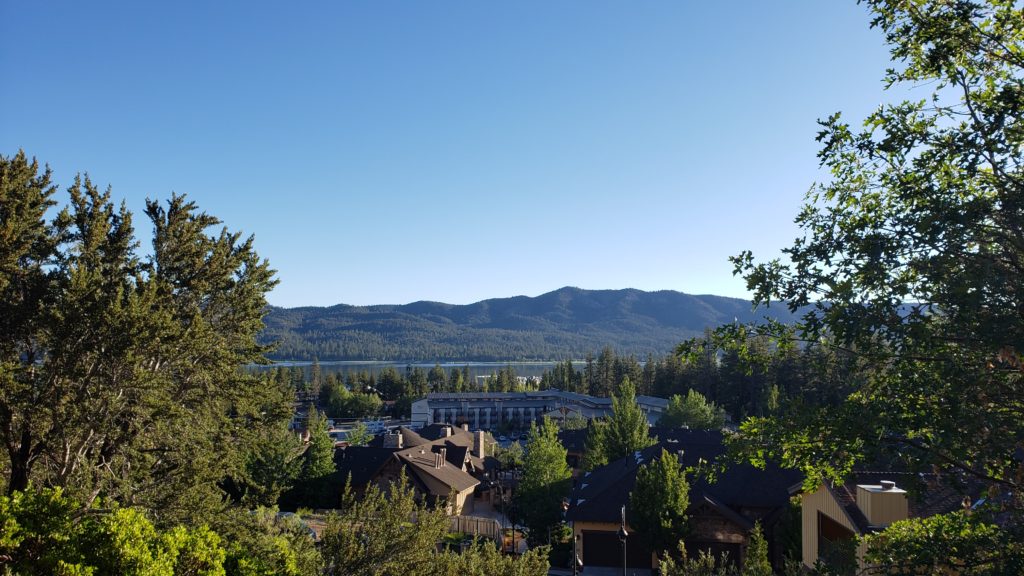 Since everyone was still asleep and the lake was quite (the wind seems to pick up around 8:45-9:00 am here) I headed out for a quiet morning paddle from the shores of our Airbnb.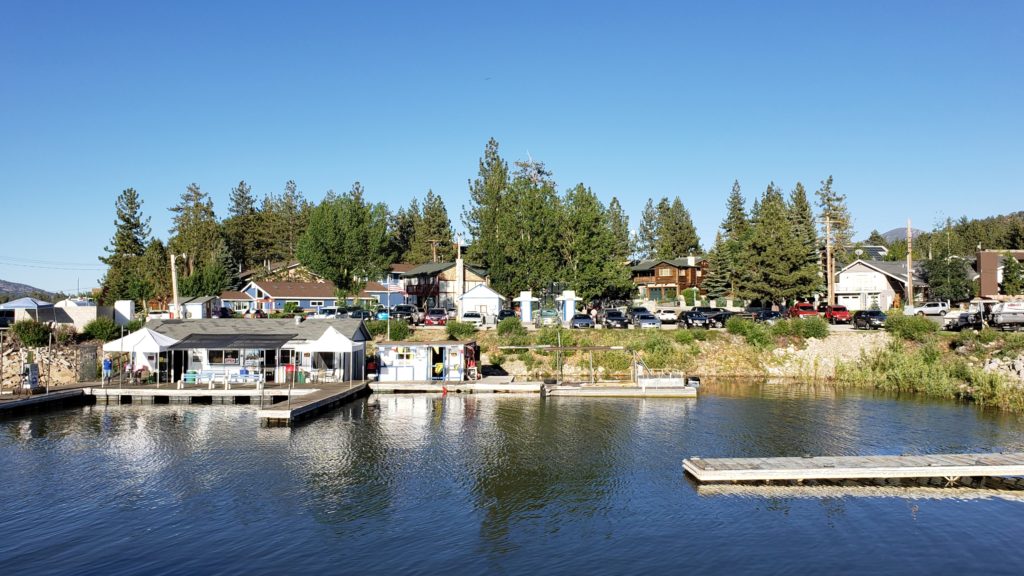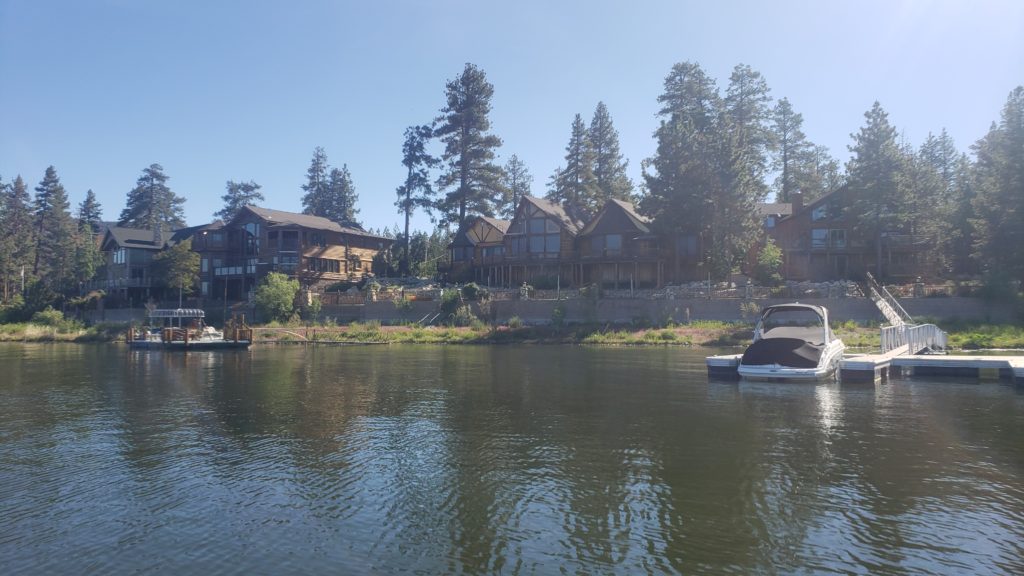 Eventually, the world woke up and Tim and I headed out to Castle Rock for a morning 6-year wedding anniversary hike (hike recap here)!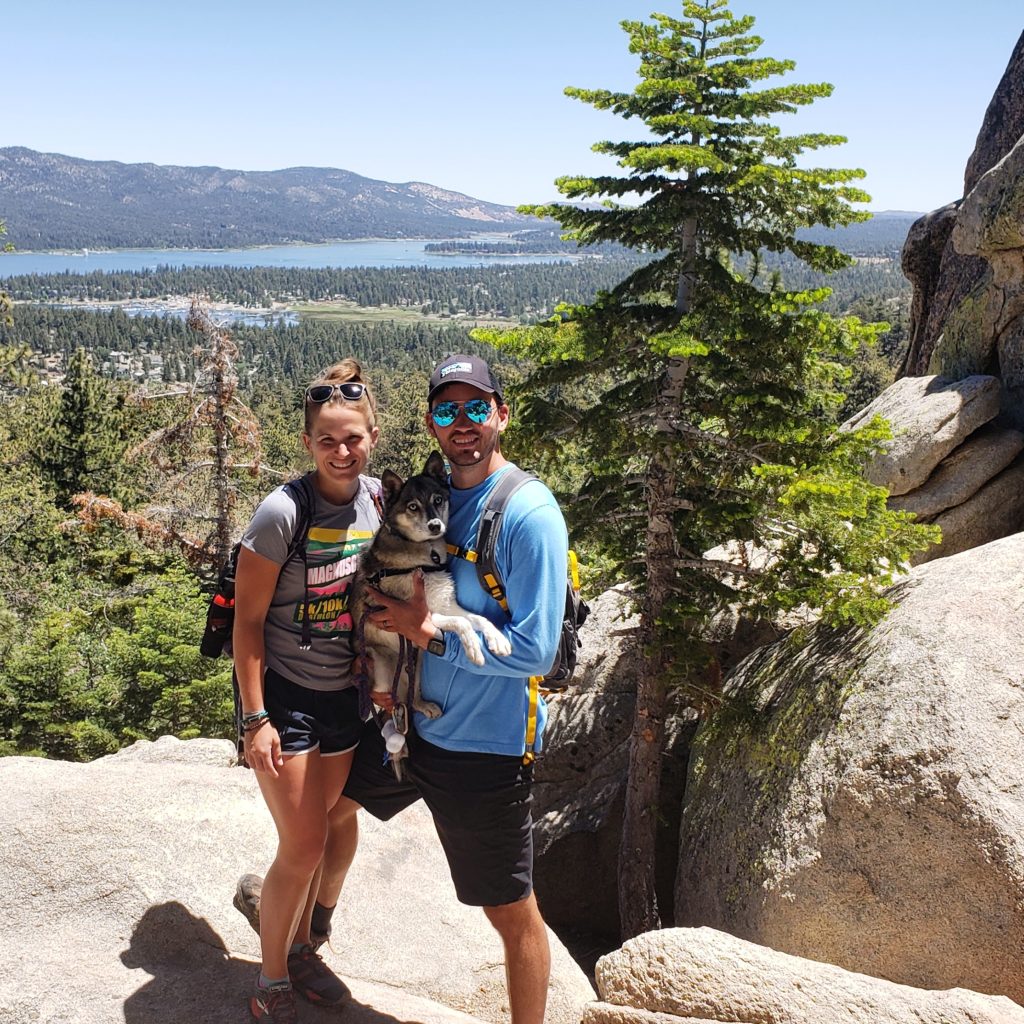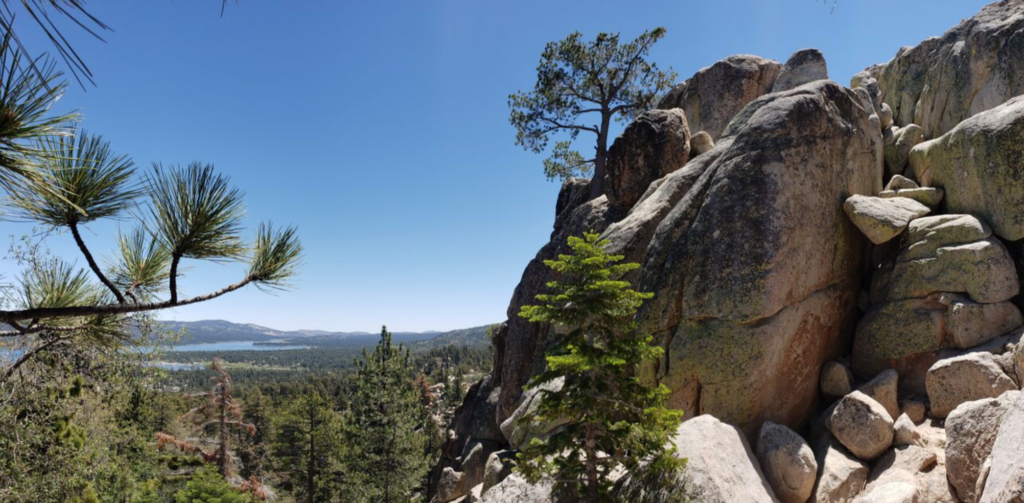 After lunch in at our AirBnB, we headed over to Boulder Bay to rent a double kayak and spend the afternoon on the water. We both ended up very sunburned… ha!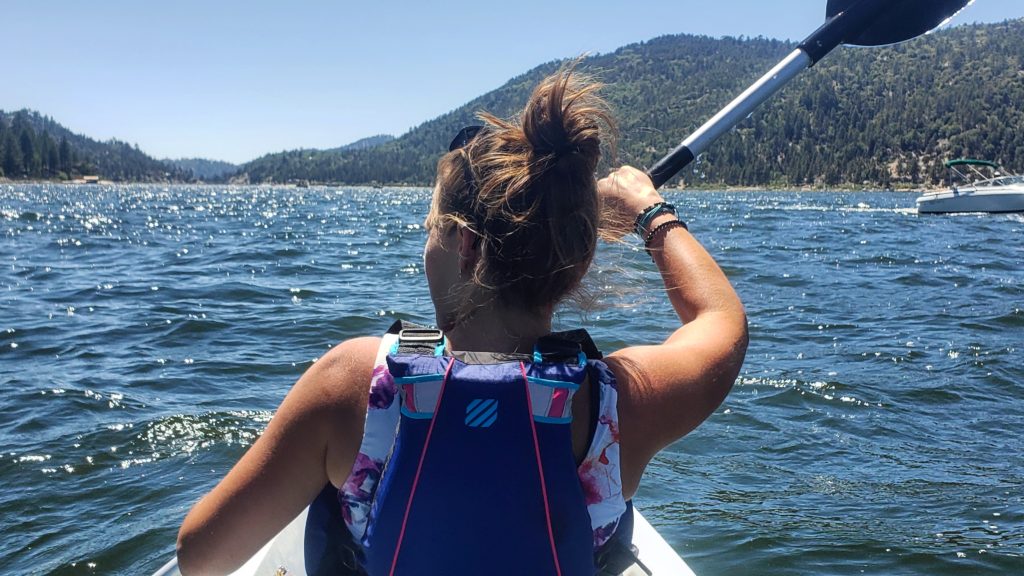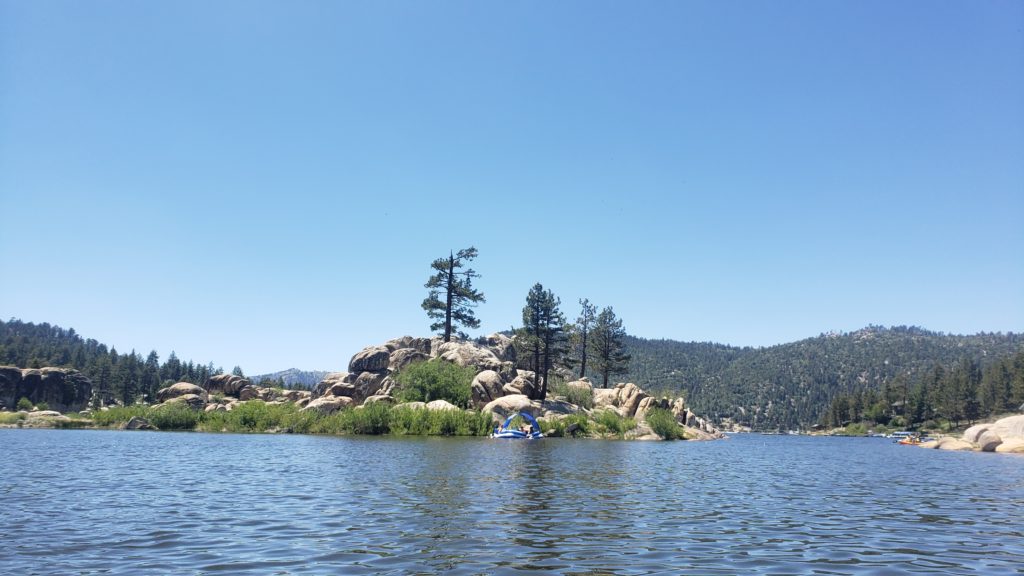 Being our anniversary, we found a nice spot in town for dinner called Peppercorn Grille. We had the expectation that it would be overpriced food paying for a nice atmosphere, but the food was actually really good! (Yelp review here)
We capped off the day sitting on the shore of the lake, Tim fishing and me relaxing with a glass of wine.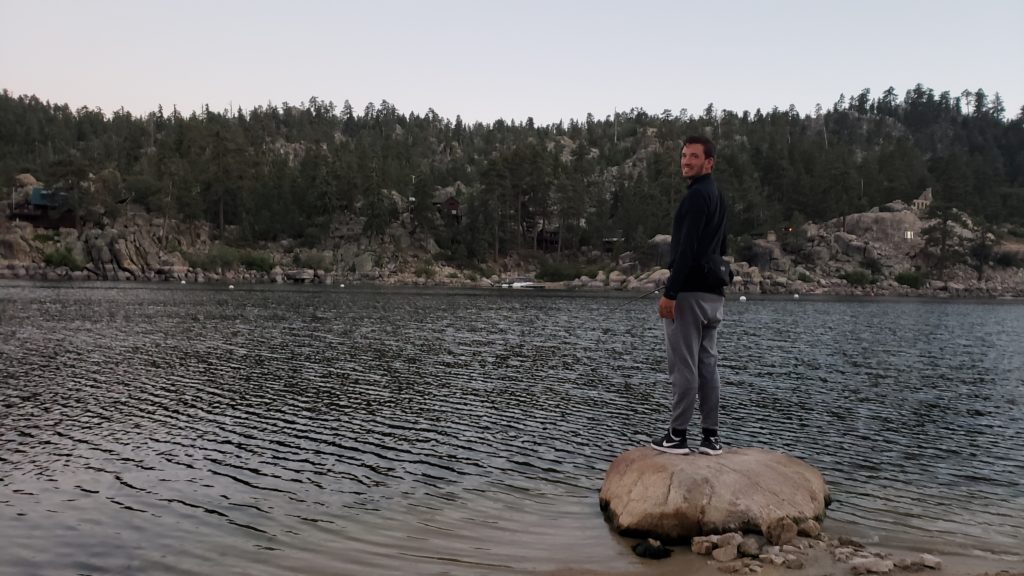 Day 4
Already day 4? Where has time gone! On our 4th day, we spent a good portion of the morning/early afternoon exploring the Snow Summit. You can pay to take the Ski lift up to the top, where you can wander around the hiking trails, sit and enjoy the views from the restaurant, and watch the mountain bikers do their thing.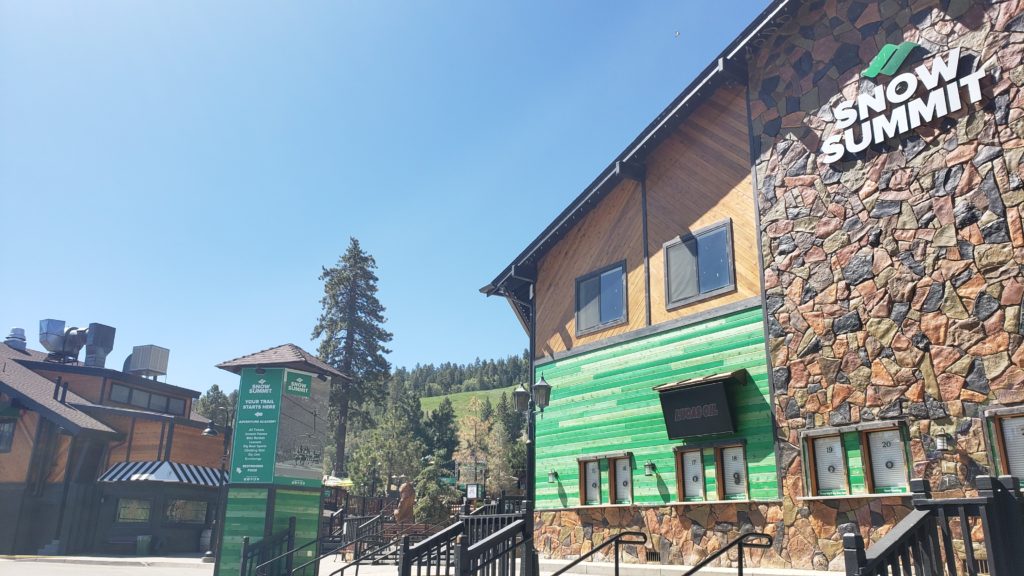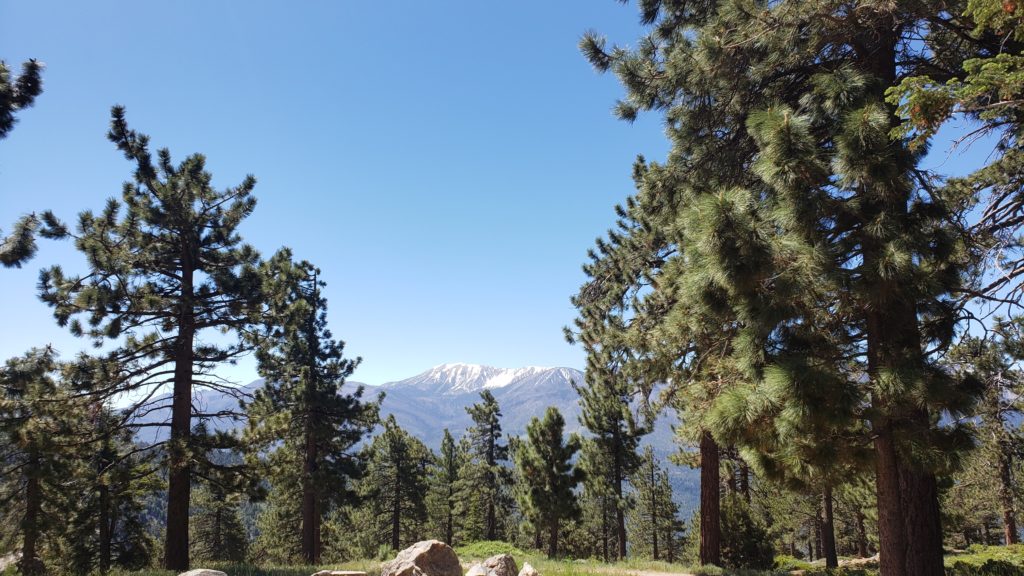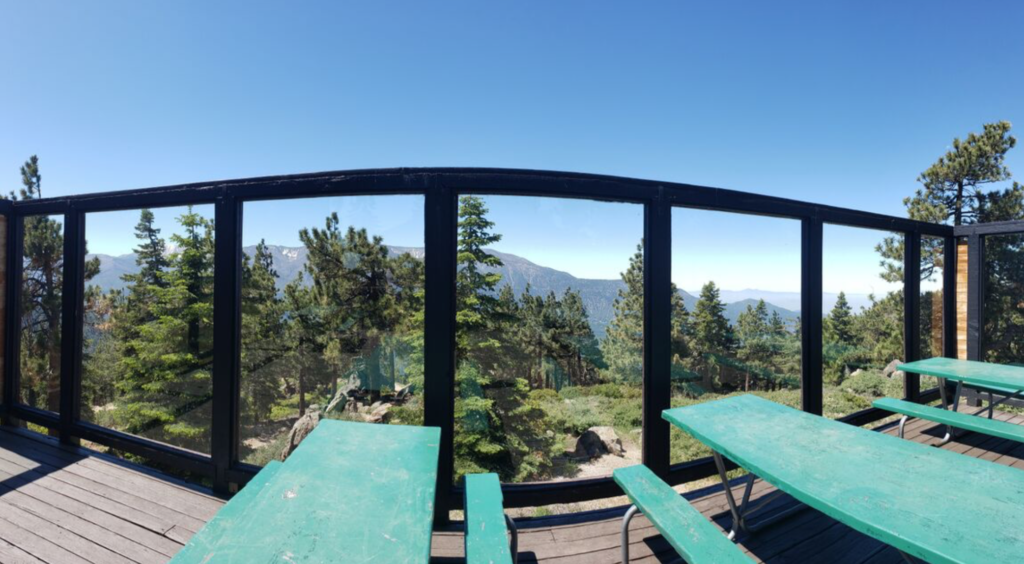 I think I've almost convinced Tim that our next toys should be mountain bikes.
Being the last full day of vacation, we spent the remainder of the afternoon sitting on a beach and playing in the lake with Kuma on the east shores.
Then to cap it all off, I enjoyed an evening paddle during the golden hour before sunset.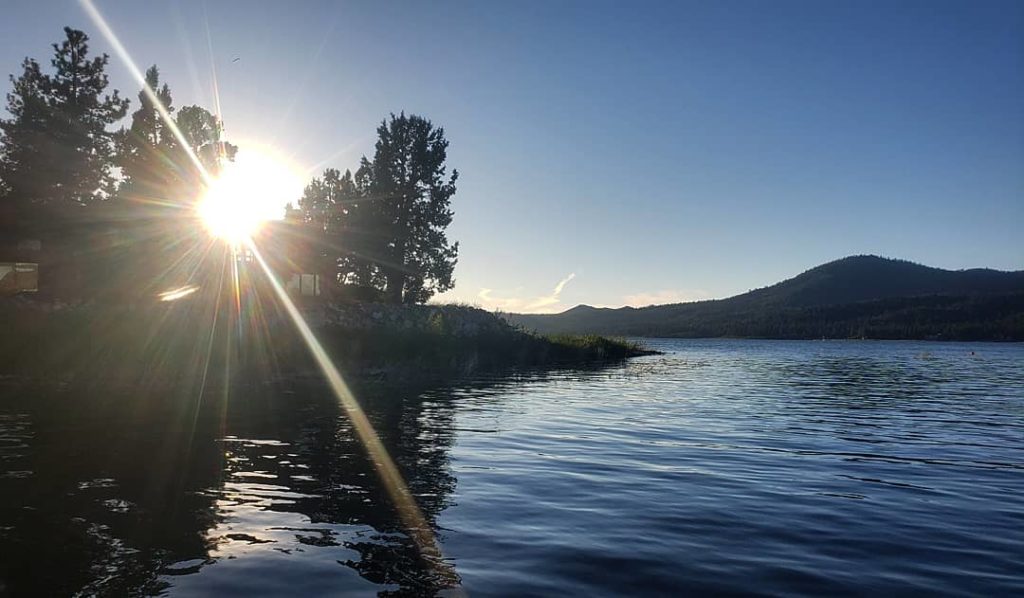 Day 5
Going home day! I woke up early to enjoy the last paddle of vacation – nothing like paddling every single day! For this trip, I paddled across the lake to see the solar observatory!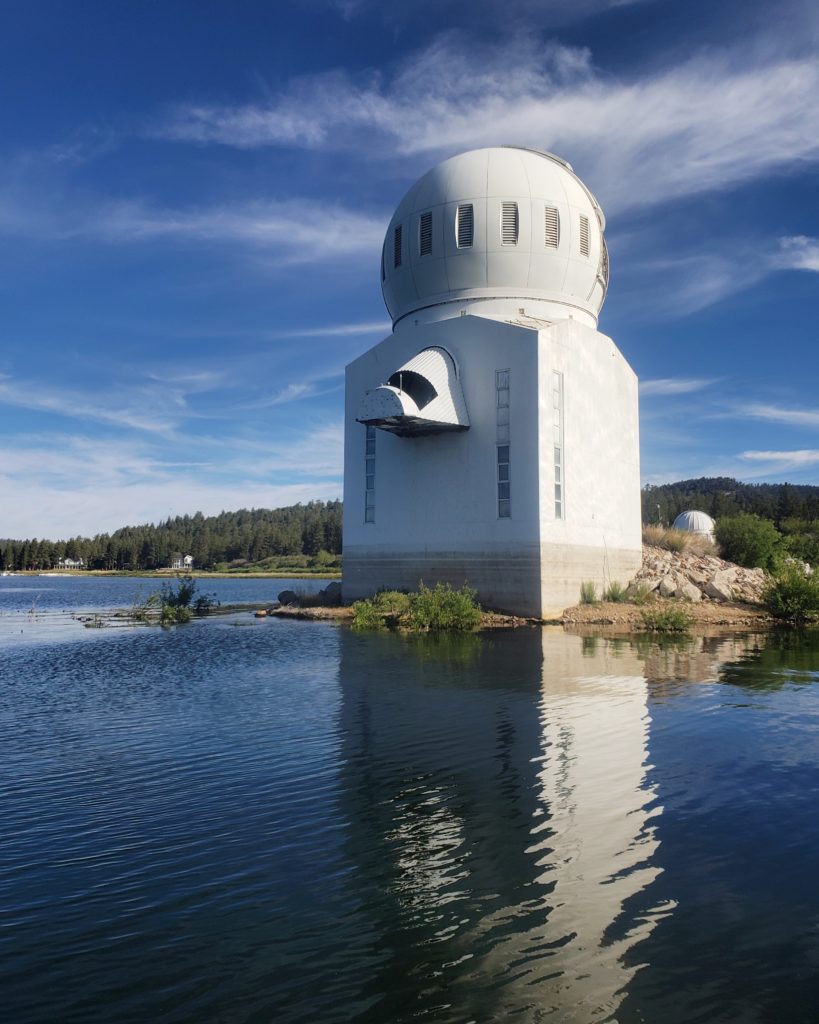 The Big Bear Solar Observatory (BBSO) features the most powerful solar telescope in the world, which has no obscuration in the optical train. The telescopes and instruments at the observatory are designed and employed specifically for studying the activities and phenomena of the Sun.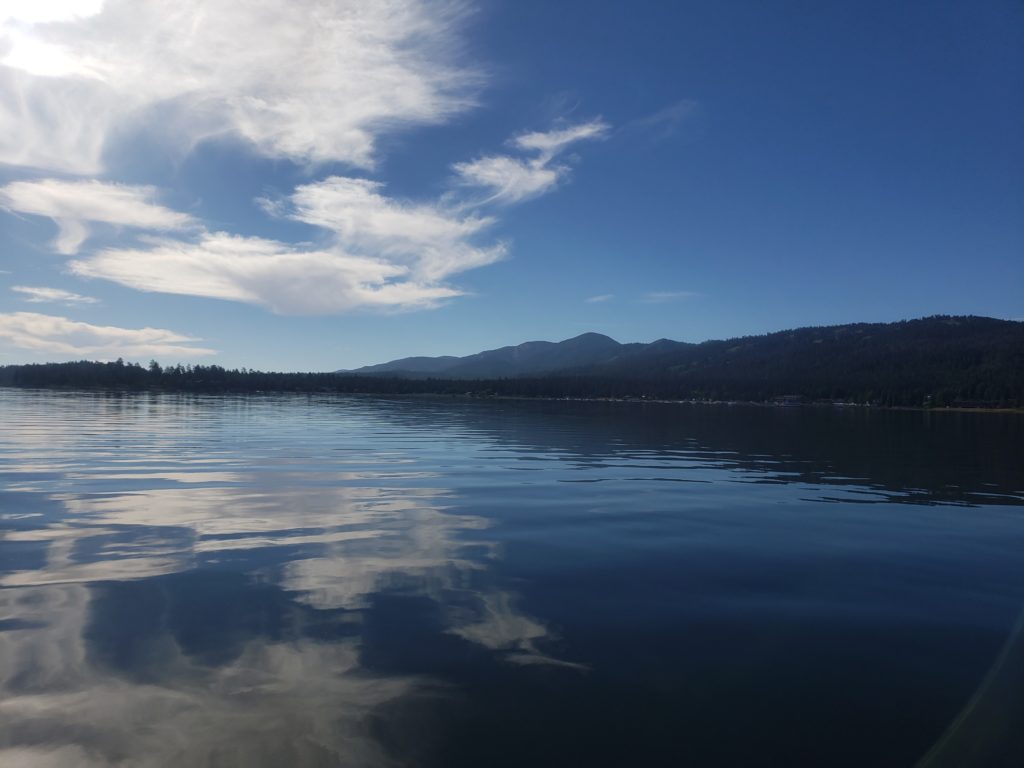 We then took the morning to make breakfast, pack up and hit the road – destined for a quick stop to see what Palm Springs is really about. I've been curious why anyone would travel to Palm Springs because the views from the interstate are those of dust clouds and a desolate town in the middle of nowhere.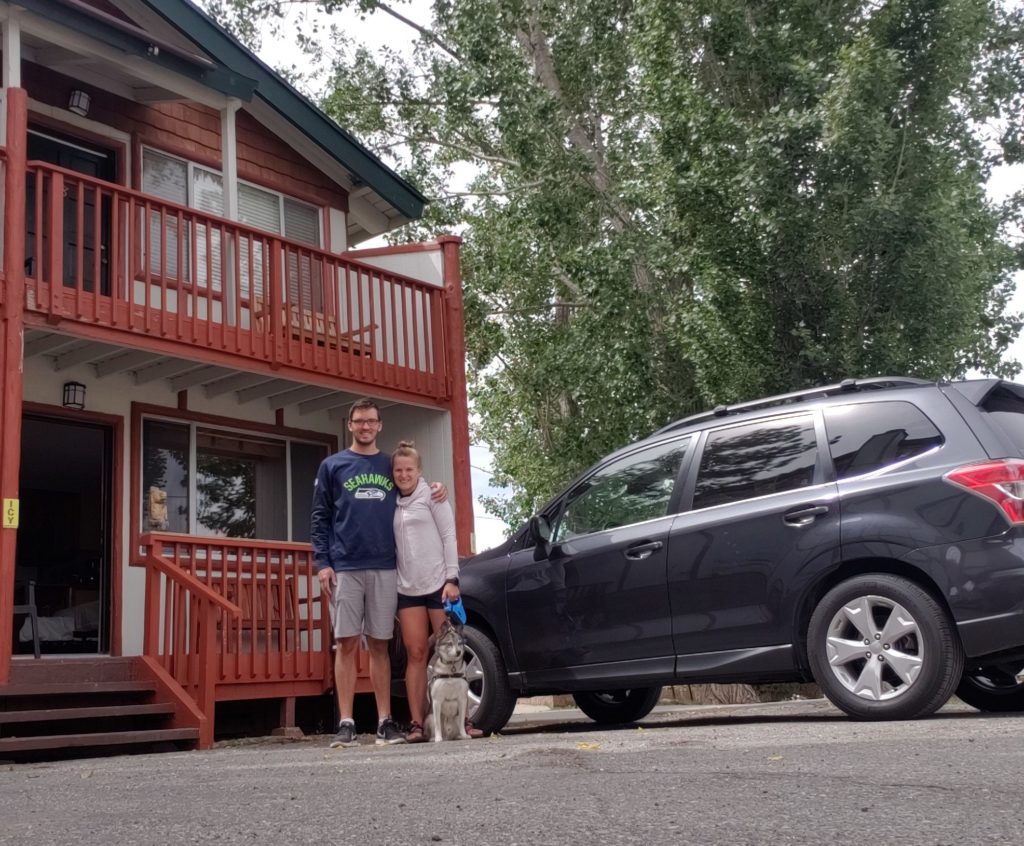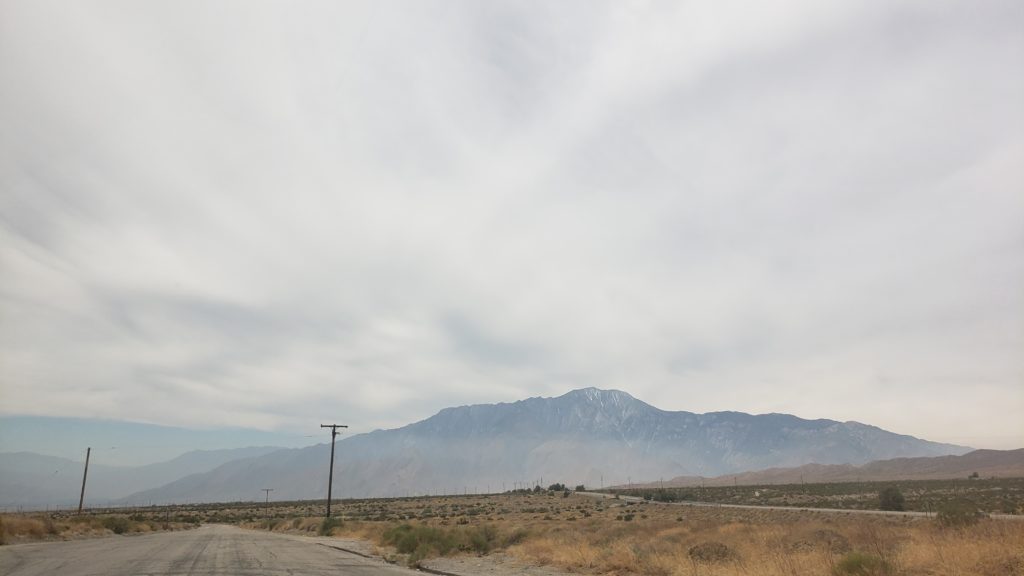 Turns out, you have to actually go into Downtown Palm Springs to see the nice area. We walked around the downtown area, ate delicious tacos, and drank $5 slushed Margaritas in the 100-degree heat.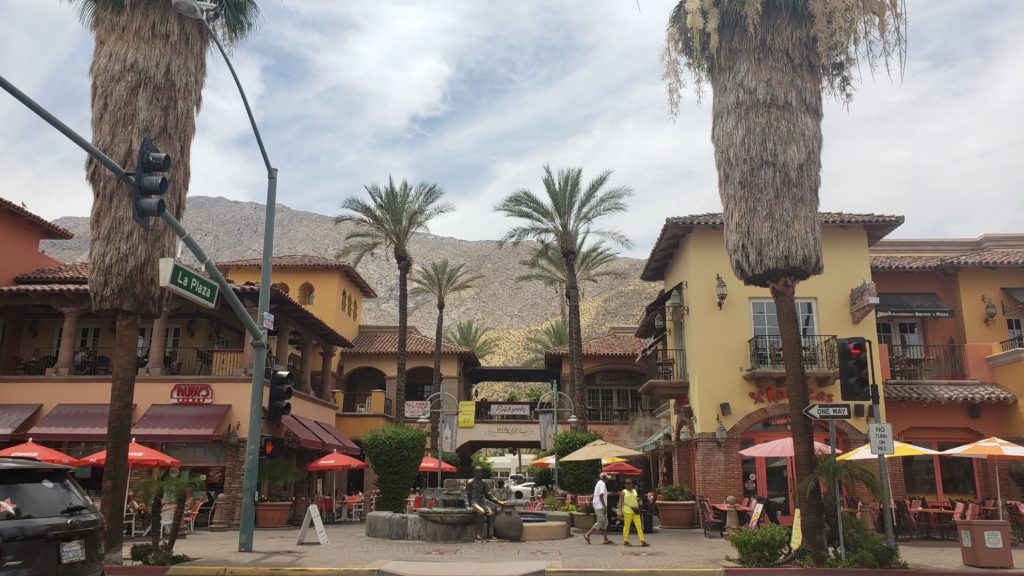 After a few hours, we hit the road to head back home! All in all, a really enjoyable trip. What questions do you have about Big Bear? Drop 'em in the comments!