Photo Story: The Sound Hotel Seattle Belltown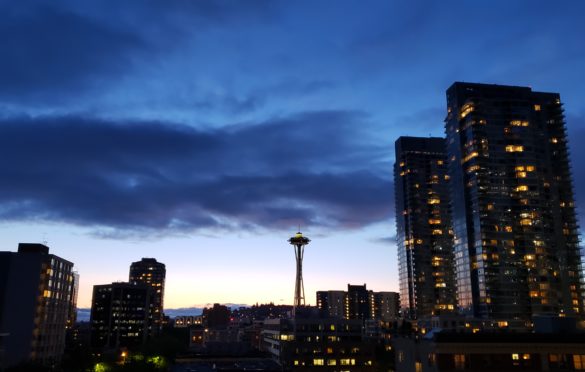 Recently I traveled back to Seattle, Washington for a week in the office. I've been lucky enough to be able to pick where I stay so far. I've had my eye on The Sound Hotel Seattle Belltown hotel and I was excited to finally have a chance to stay for four nights! The hotel, managed by Hilton, opened up in February 2019 (so their still relatively new at the time of my stay in May 2019). I was very impressed by my stay (those views, though) and I'm hoping to come back again in the future! 
My Philosophy on Picking a Hotel

Find a launching pad for discovery and adventure – meaning something walkable/runnable and in an unexplored area. Make sure the hotel has the amenities/space to come back and relax, whether that's a quiet garden, balcony/room with a beautiful view, or a fun restaurant.
Views from The Sound Hotel
Views from Hotel Room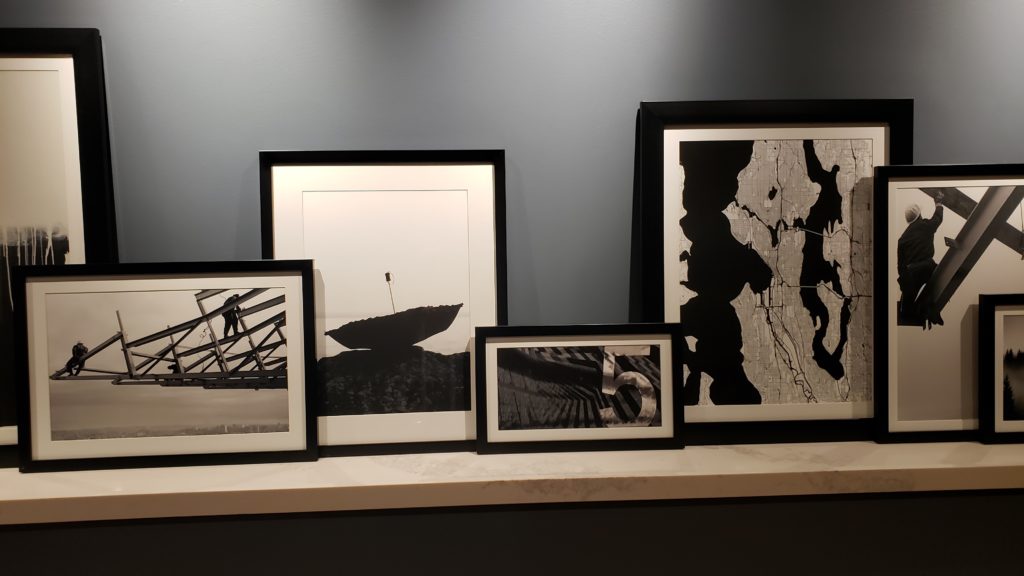 Hotel Hallway Decor
Room First Impression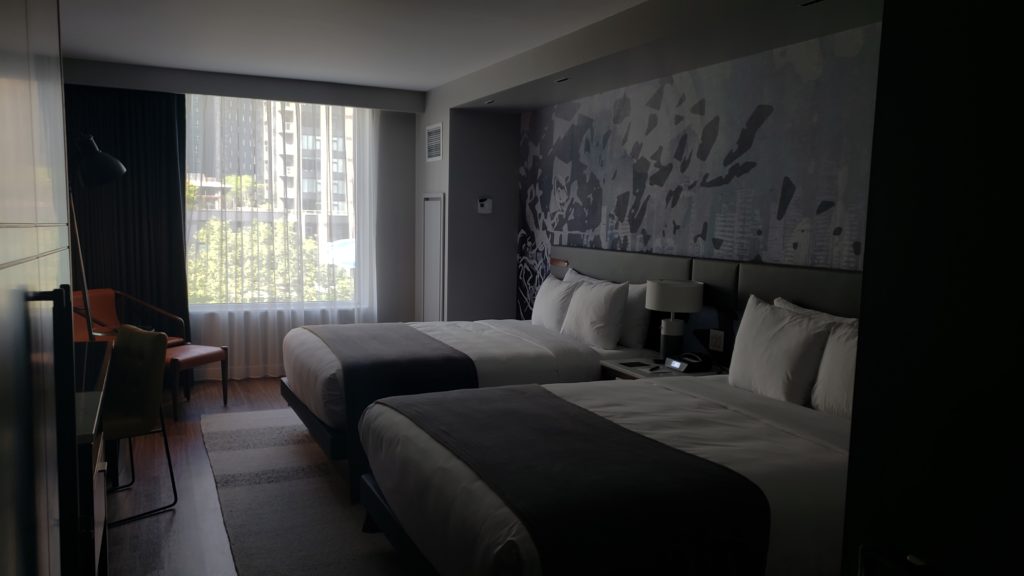 2 Queen Bed Room
Bathroom Style
Views from balcony on 7th Floor (my favorite feature), attached to a Bar with Drinks/Apps
Cafe' Located on First Floor
Views From The Neighborhood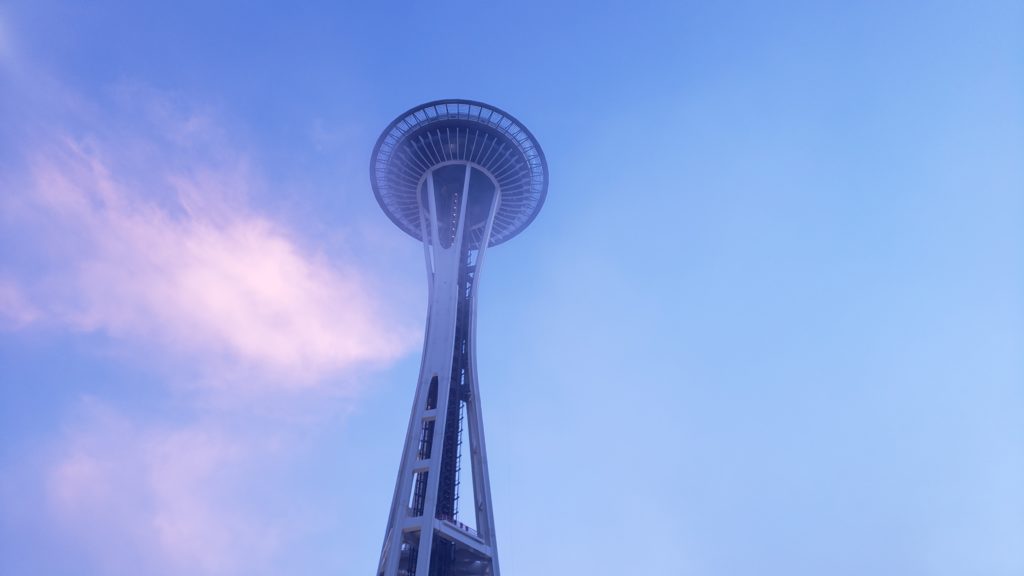 A few blocks away from Seattle Center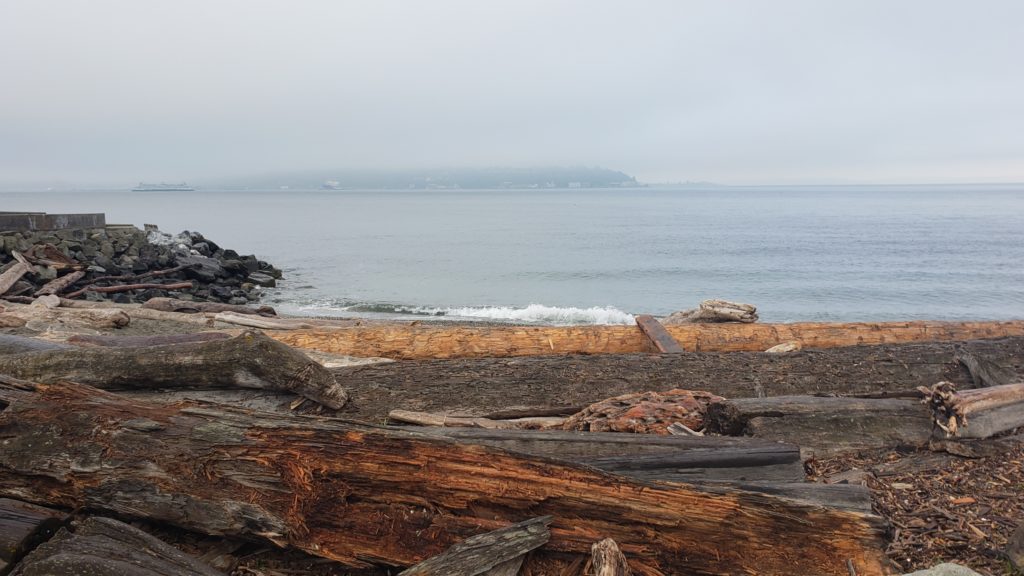 Not far from Seattle waterfront / Sculpture Park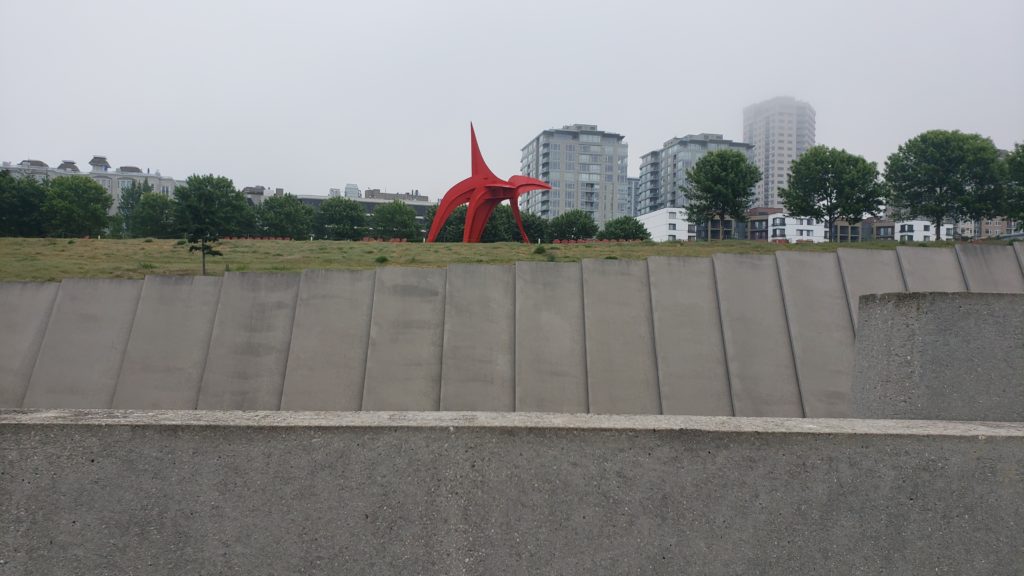 Sculpture Park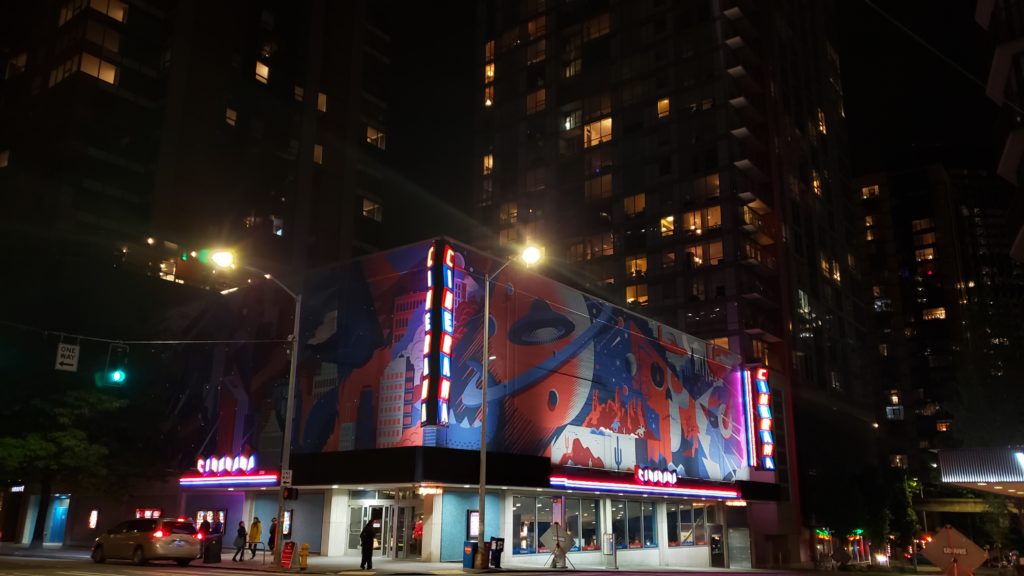 Hotel is located next to Cinerama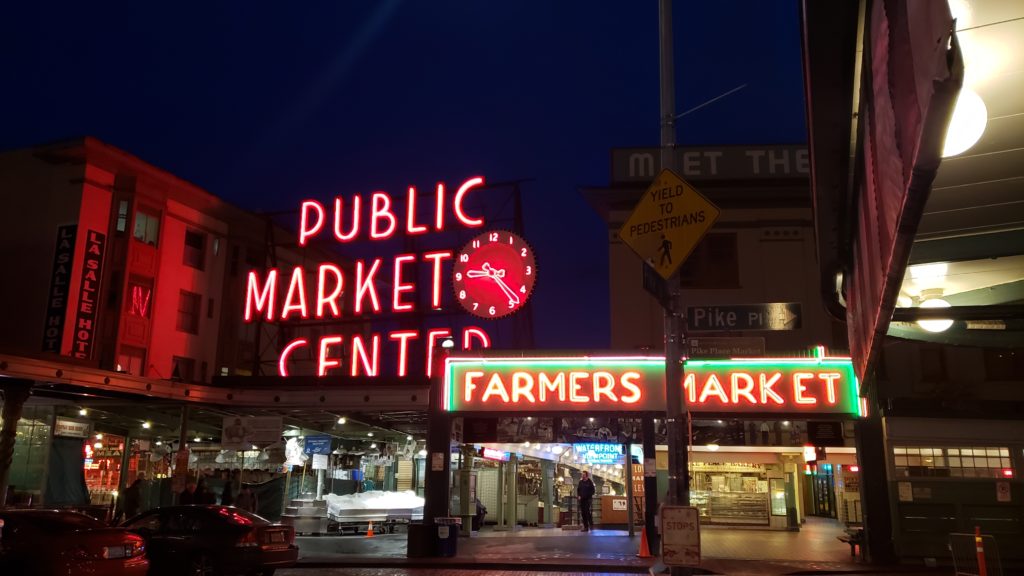 Close enough for an evening stroll to Pikes Place Market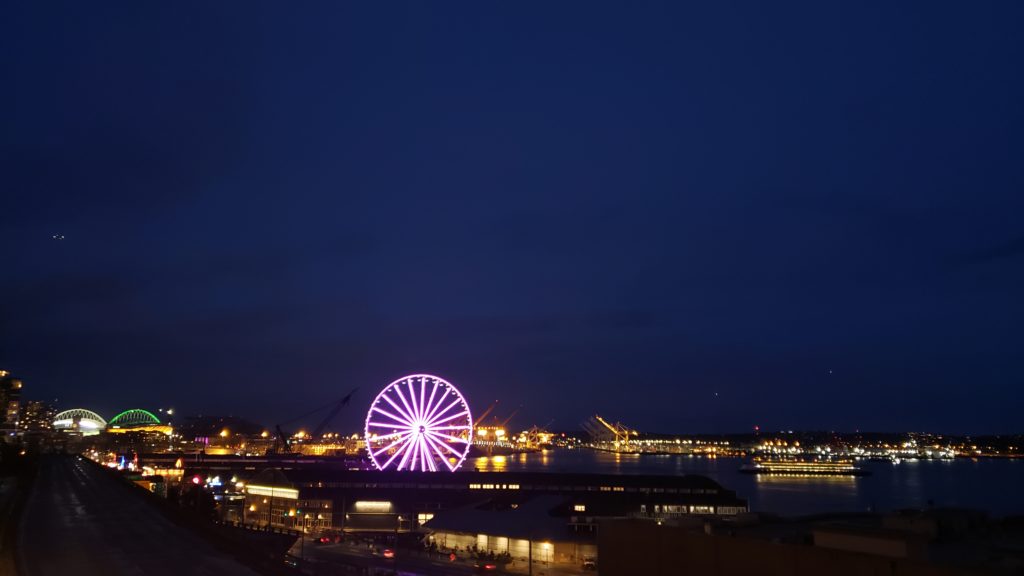 Why I Picked This Hotel
I picked this hotel because of:
Location – I'm looking for something central and walkable
Views – This place is rumored to have pretty views of the space needle
Style – Photos told me this place was new, modern, and luxe
Why I'd come back:
The Hospitality/Service – everyone I met was so kind and caring. I felt like they wanted to make sure my stay was extra special (the doorman unexpectedly opened my Lyft door and at on point stopped traffic to and flay my Lyft driver to the correct side of the street…)
Views – Oh my goodness, those 7th-floor views made working from the hotel into the late hour's a-okay!
Location – super walkable. I walked to Pikes Place. I went for a run to Sculpture Park, Queen Anne, Seattle Center/Space Needle, South Lake Union. This hotel is super central for those traveling for business or those wanting to see the city.
Rooms – I loved the new designs of the rooms. I was very comfortable and loved the modern designs.
I didn't stay here for:
Free Breakfast (not an option here)
Fancy Amenities (no pool, no laundry options besides dry clean)
Pet-Friendly (I can't comprehend this…)
Parking Costs (expensive… but I wasn't going to be driving a car)
Hotel Location
In the heart of Belltown!